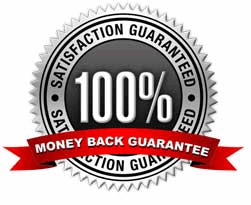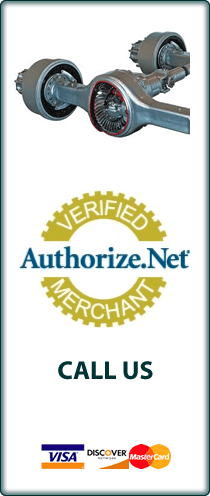 Warranties
A Used Parts, LLC (AUP) Limited Warranty for Axle Assemblies, Rear End Assemblies, and Differentials.
THIS LIMITED WARRANTY issued by A Used Parts, LLC. warranties that axle assemblies, carriers, and differentials are warranted to be free of any internal defects in material or workmanship. Repair or replacement of a defective axle assembly, carrier, and differential will be provided under normal use and proper maintenance set forth by the manufacturer, subject to the following terms and conditions.
Definition of a axle assembly, carrier, or differential:
The above mentioned part names and others are often used to describe the same type part. For example a person may refer to a rear end assembly as a differential or axle assembly. AUP does not sell gear sets unless specifically noted, only assembled units with housing. These parts are sold as a replacement part for the vehicle listed on this agreement. These parts are sold by application and condition only and not year, make or model. AUP does not include any brake parts on an axle assembly, carrier or differential unless listed on your invoice. We consider the brake parts (caliper, rotor, hub, drum, brake cables) as an add-on part. If any of these parts are included on the part you ordered but not listed on the invoice, they are considered as complementary and can be used at the installer discretion. AUP always recommends new pads or shoes. Add-on parts are specifically excluded from any warranty offered herein.
Term:
Single wheel application:
(a) Standard Warranty: 6 months unlimited miles.
(b) Non-transferable Warranty: Valid only to the original owner, warranty terminates upon sale or transfer of vehicle.
Dual wheel application or Commercial use:
(a) Standard Warranty: 6 months unlimited miles.
(b) Non-transferable Warranty: Valid only to the original owner, warranty terminates upon sale or transfer of vehicle.
Covered Components:
Axles mounted inside the housing, internal gears, and bearings.
Repair or Replacement:
AUP at its sole discretion, has the option to repair the purchased part or replace it with a similar product. In case of a mechanical defect, the buyer must notify AUP for instructions and authorization prior to making any repairs or replacements. However, if any repair to the defective part exceeds 25% of the total purchase price, AUP at its discretion may ask the part to be made available for pick up to be returned for repair or replacement. Any part being returned for repair, replacement or refund must be returned as sold completely assembled with all add-on parts attached and be packaged or palletized in the same manner the part was when delivered. If a suitable replacement is not available AUP will refund the purchase price of the axle assembly purchased.
Refund:
Axle assemblies unless otherwise stated are eligible for refund for the period of 90 days from date of purchase. Any request for a refund or reimbursement for an authorized repair may be made by phone, email, fax or in writing. The refund period can take up to 15 days after the axle assembly is returned and signed for by AUP or its supplier. Good items returned are subject to a 20% restocking charge and shipping costs. After 90 days, the warranty covers replacement or repair only.
Standard:
AUP shall, at its option repair, replace or refund the defective parts within the warranty term without charge to the buyer subject to the limitations listed herein:
Limitations:
The warranty is voided by the following:
(a) Misuse, negligence, alterations, accidents or fire.
(b) Improper installation or repair.
(c) Lack of lubrication, improper lubrication level, using lubrication not recommended by the manufacturer or not following the manufacturers recommended maintenance schedule.
(d) Damage to a covered component due to a non-covered component failure.
(e) Incidental and consequential damage.
(f) Claims occurring outside the United States.
(g) Any repair or replacement not authorized from AUP in writing or email.
(h) Dismantling the axle assembly without authorization from AUP in writing or email.
(i) Water, dirt sand or other contamination.
The following are at the expense and obligation of the buyer
(a) Do a visual inspection. Ensure the parts you receive match the parts you need. On assemblies, match up shock mounts, mounting pads, spring pads and backing plate to backing plate width as needed. If it is a carrier/differential check axle flanges, driveshaft flange and insert the drive axle to make sure the spline fits properly. Make sure your wheel fits the axle pattern. Inspect the housing to make sure it is not bent. If you ordered the correct part and AUP sent an incorrect or defective part, AUP will be responsible for round trip shipping cost as stated in your order confirmation and warranty. Reuse your brake calipers and or brake parts. If the calipers were included on your replacement differential it is for the convenience of the installer. AUP does not warranty any brake components.
(b) Replace brake pads or disc pads with new if possible. If not, ask the installer if the parts from your vehicle are reusable. It is very easy to service the brakes during installation and will save money instead of performing the work later.
(c) Inspect hydraulic lines, hoses and brake cables. Some of these type lines carry the fluid that operate the brakes. Replace as needed, ask the installer if your lines/hoses or cables are reusable. Sometimes these parts are cut or damaged during removal from the donor vehicle.
(d) Check fluid levels after 100 miles. Always use dealer recommended fluid so you do not void the warranty. Operating this type part with no fluid, a low level of fluid or the wrong fluid will damage the unit. We DO NOT recommend using synthetic oil with any clutch-type Limited-Slip/Posi Differentials. Clutch-type posi-traction carriers require conventional oil and friction modifier (additive) to function correctly.
(e) If equipped, inspect wheel lug studs. Check the threads by running a lug nut up and down the studs to remove debris and make sure the threads have not gotten damaged. If a stub is missing or not acceptable, remove a stud from your vehicle's axle and reinstall on the replacement unit. AUP does not cover the wheel lug studs.
Limited Liability
(a) AUP liability under this warranty is solely limited to the repair or replacement of a defective Axle Assembly, Carrier, Differential, or Rear End Assembly. The labor required to repair a Axle Assembly, Carrier, Differential, or Rear End Assembly and or remove it from a vehicle, and any other expenses relating to turnover and other incidental charges for a defective part are not reimbursable.
(b) AUP shall not be liable for consequential, incidental, or special damages, or for any sold by AUP.
Limited Warranty
This warranty is in lieu of all other express warranties of AUP. Any implied warranty is limited in duration of this written warranty. AUP does not assume or authorize any distributor, dealer, agent or employees to enlarge, alter or extend the warranty, or to assume any other obligations on its behalf. This warranty does not apply to performance use or used for competition.
Limited Warranty Terms and Conditions
Single Wheel Axle Assembly, Carrier, Differential, or Rear End Assembly – 6 months unlimited miles.
Dual Wheel Axle Assembly, Carrier, Differential, or Rear End Assembly or commercial use – 6 month unlimited miles. Warranty covers replacement or repair of the axle assembly listed on the sales invoice and does not cover labor or any other incidental expenses required to repair the axle assembly listed on the sales invoice and/or remove it from a vehicle. The buyer agrees to transfer all brake parts including, calipers, rotors, drums, shoes, brake hardware, sensors and brake cables as needed. If the ring and pinion, gear set or bearing are removed without express written authorization the warranty is void.
Important
(a) Any Axle Assembly, Carrier, Differential, or Rear End Assembly should be installed, maintained, or adjusted by a qualified technician.
(b) Re-installation torques should be set to the manufactures specifications.
(c) Re-inspection must be done after road test and again after 500 miles for your safety.
(d) Re-torque bolts and wheel nuts during re-inspection.
(e) Check fluid level, top off if needed, check for leaks and change fluid if contaminated.
Entire Agreement – This agreement contains the entire agreement between the parties in respect to matters herein set forth, supersedes all prior agreements between the parties with respect thereto, and may not be modified, amended or altered except in writing signed by both parties.
No Waiver – No waiver by either party of breach by the other of any provision of the Agreement; nor shall any forbearance by either party from exercise of a remedy for any breach be deemed or construed to be a waiver by such party of any of its right or remedies with respect to such beach.
Successors and Assigns – This Agreement warranties contained herein and all of the terms and provisions hereof may not be sold or assigned to any third parties.
Legal Construction – The provision of this Agreement are not intended to be severable, in case any one or more of the provisions contained in this Agreement shall for any reason be held to be invalid, illegal, or unenforceable in: any respect, such invalidity, illegally, or unenforceable shall not affect any other provision hereof, and this Agreement in such manner as to give the maximum effect to such invalid, illegal, or unenforceable provision and the intention of the parties.