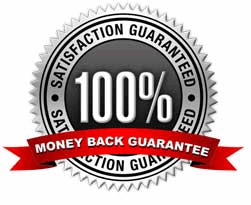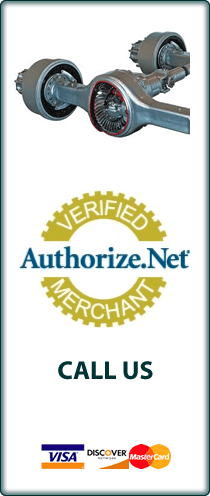 Quality Rebuilt Rear Axles
Welcome to RebuiltRearAxles.com!
You have just landed on a site dedicated to helping people in need of a rebuilt rear axle assembly for their car, truck or SUV. We offer rebuilt rear axle assemblies, reconditioned rear axle assemblies as well as picking up your broken axle for repair or refurbishing. When it comes to shopping for an axle assembly you will find people will also refer to them as a rear end assembly or a rear differential. All of these terms are used by people to describe what part they are looking for when shopping online. A rear axle assembly will include an axle housing, axle shafts, ring and pinion, gears and seals. With dual-wheel axle assemblies the brake rotors are always included.
Rebuilt Rear Axle Assembly
When purchasing a rebuilt axle assembly, it is important to note there are differences between a rebuilt axle, reconditioned rear axle and a repaired rear axle. A rebuilt axle assembly is a used axle or core rear axle assembly that has been taken down to a bare housing and had all of the internal parts replaced. This includes new ring and pinion, bearing, seals and depending on the application the limited slip/positraction unit. Most of the time used axle shafts are installed in a rebuilt axle assembly unless a new axle shaft is needed. In some situations, the limited slip/positraction unit only needs the clutches replaced instead of a total replacement being installed. This is done to help hold down the cost and has no impact on the reliability of the unit.
Available Makes
Reconditioned Rear Axle Assembly
A reconditioned rear axle assembly is almost the same as a rebuilt rear axle assembly but a few of the parts included by the shop are used instead of new. When we sell a reconditioned axle assembly, it is fully assembled with new seals and carrier bearings if needed. If the ring and pinion is fine, it is reused instead of being replaced. Sometimes bearing can be reused. This can save you a few hundred dollars and will offer you years of good service as long as regular scheduled maintenance is being done to your vehicle.
Repaired Rear Axle Assembly
Saving money is sometimes a major factor in getting your vehicle back on the road. If that is the case, we are able to pick up your rear axle assembly, go through it and get you driving again in a timely manner. When we repair a rear axle assembly, the first step is to open the housing and determine what has failed. Once that is done, we usually tear it down to a bare housing, repair what is broken, inspect the rest of the axle assembly then replace the seals and reassemble the axle assembly. Some dual-wheel rear axle assemblies suffer spindle failure, we are able to replace the spindle, hub, rotor bearings and axle shaft. This can save you a lot of money instead of buying a rebuilt axle assembly.
Customer Service
Rebuiltrearaxles.com will do the best we can to make sure your purchase goes as smooth as possible. When we pick up your axle assembly for rebuilding, you need to have it secured down to a skid with all of the parts except brake rotors and calipers unless it is a dual-wheel axle assembly. We will fax or email you or the shop all of the needed paperwork for the trucking company. We will schedule pick up and even a liftgate service if needed. Once your axle assembly arrives, we usually start work within 24-hours of receiving your shipment. After our work is done, billing takes place and your axle assembly is shipped back out to you.
If you purchase a rebuilt axle assembly, we may need your old axle assembly back. If that is the case, we will pay for the shipping cost to return the axle assembly once you have finished installing the rebuilt axle assembly. It is important to keep both axles there until your vehicle is running. This is done in case you need an extra part or something needs to be switched to complete the installation. When your old axle is needed, a core deposit will be due and refunded once it is returned to our shop.