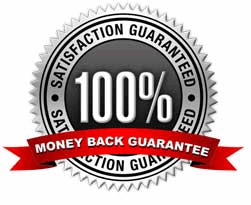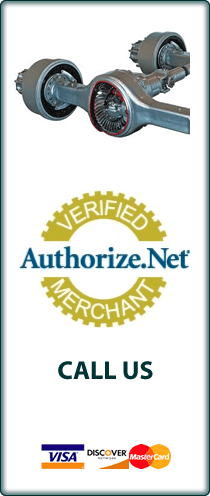 Start Your Part Search
F350sd Rear Axles
To receive a quote please select the appropriate year for your Ford F350sd.

Rebuilt Ford F350 Super Duty Rear Axles
We carry rebuilt Ford SD Super Duty rear axle assemblies for almost any year model or gear ratio you might need. The Ford Super Duty truck comes in 3-different vehicle models. The F350 Super Duty pickup truck, the F350 Super Duty cab and chassis, and last the F350 Super Duty cab and chassis wide package truck.
The F350SD Super Duty pickup is go-to truck for most people who want to buy a vehicle for getting around town and for moving a heavy load. The Super Duty pickup truck is built with a regular truck bed that uses a tail gate. The pickup body style frame is setup with a 46" spring pad to spring pad center. The overall width rotor to rotor is about 60". This makes this axle the most popular selling model. There are several different rations ratios available, a 3.73 ration, 4.10 ratio and 4.30 ratio.
The F-350 Super Duty cab and chassis is the most poplar workhorse model Ford offers. This style Super Duty has a much narrower frame. This axle measures 42" center to center of the springs and about 54" rotor to rotor. The ratio choices are the same for this model also, 3.73, 4.10 or 4.30.
The F350 Super Duty wide package truck is made for large utility beds. This truck is used for vehicles like an ambulance. The extra width does not add to the hauling capacity, but it does offer added stability when carrying a large utility box on the back. The wide axle package is used only in the commercial market so the amount of trucks Ford builds to this specification is much lower that the 2 other models.
RebuiltRearAxles.com carriers all 3-types of F350 Super Duty axles in stock. These axles are built to factory specs using the best components available on the market. Call us today if you have any questions, we will be happy to talk with you!
ford f350sd Rear Axle
Some available Rear Axle options for the f350sd are:

Year:

2014 ford f350sd Rear Axle




Chassis Cab DRW (standard width axle package) 4.30 ratio
Chassis Cab SRW 6.7L (diesel) electronic differential lock (3.73 ratio)
style side box (pickup) SRW 6.7L (diesel) non-locking 3.55 ratio
Chassis Cab DRW (standard width axle package) 3.73 ratio
style side box (pickup) SRW 6.7L (diesel) electronic differential lock 3.55 ratio
style side box (pickup) SRW 6.2L non-locking (3.73 ratio)
style side box (pickup) SRW 6.2L electronic differential lock 3.73 ratio
style side box (pickup) DRW 4.30 ratio
style side box (pickup) DRW 3.73 ratio
style side box (pickup) SRW 6.7L (diesel) electronic differential lock 3.31 ratio
Chassis Cab SRW 6.2L non-locking (3.73 ratio)
style side box (pickup) SRW 6.7L (diesel) non-locking 3.31 ratio
Chassis Cab SRW 6.7L (diesel) non-locking (3.73 ratio)
Chassis Cab SRW 6.2L electronic differential lock 4.30 ratio
Chassis Cab SRW 6.2L electronic differential lock 3.73 ratio
style side box (pickup) SRW 6.2L electronic differential lock 4.30 ratio
Chassis Cab DRW (standard width axle package) 4.10 ratio


Year:

2013 ford f350sd Rear Axle




style side box (pickup) SRW 6.2L non-locking (3.73 ratio)
Chassis Cab SRW 6.7L (diesel) electronic differential lock (3.73 ratio)
Chassis Cab DRW (standard width axle package) 4.30 ratio
style side box (pickup) SRW 6.7L (diesel) electronic differential lock 3.55 ratio
style side box (pickup) SRW 6.7L (diesel) non-locking 3.31 ratio
style side box (pickup) SRW 6.2L electronic differential lock 4.30 ratio
Chassis Cab SRW 6.2L electronic differential lock 4.30 ratio
style side box (pickup) DRW 3.73 ratio
style side box (pickup) SRW 6.7L (diesel) electronic differential lock 3.31 ratio
Chassis Cab SRW 6.2L electronic differential lock 3.73 ratio
style side box (pickup) DRW 4.30 ratio
Chassis Cab DRW (standard width axle package) 3.73 ratio
style side box (pickup) SRW 6.2L electronic differential lock 3.73 ratio
style side box (pickup) SRW 6.7L (diesel) non-locking 3.55 ratio
Chassis Cab SRW 6.7L (diesel) non-locking (3.73 ratio)
Chassis Cab DRW (standard width axle package) 4.10 ratio
Chassis Cab SRW 6.2L non-locking (3.73 ratio)


Year:

2012 ford f350sd Rear Axle




style side box (pickup) SRW 6.2L non-locking (3.73 ratio)
Chassis Cab DRW (standard width axle package) 4.10 ratio
Chassis Cab SRW 6.2L electronic differential lock 3.73 ratio
style side box (pickup) SRW 6.2L electronic differential lock 3.73 ratio
style side box (pickup) SRW 6.2L electronic differential lock 4.30 ratio
style side box (pickup) SRW 6.7L (diesel) electronic differential lock 3.55 ratio
style side box (pickup) DRW 3.73 ratio
Chassis Cab DRW (standard width axle package) 3.73 ratio
style side box (pickup) DRW 4.30 ratio
Chassis Cab SRW 6.7L (diesel) non-locking (3.73 ratio)
Chassis Cab SRW 6.2L non-locking 4.30 ratio
style side box (pickup) SRW 6.7L (diesel) non-locking 3.55 ratio
Chassis Cab DRW (standard width axle package) 4.30 ratio
Chassis Cab SRW 6.2L electronic differential lock 4.30 ratio
style side box (pickup) SRW 6.7L (diesel) non-locking 3.31 ratio
Chassis Cab SRW 6.2L non-locking 3.73 ratio
Chassis Cab SRW 6.7L (diesel) electronic differential lock (3.73 ratio)
style side box (pickup) SRW 6.7L (diesel) electronic differential lock 3.31 ratio


Year:

2011 ford f350sd Rear Axle




style side box (pickup) SRW 6.7L (diesel) non-locking 3.31 ratio
style side box (pickup) SRW 6.7L (diesel) non-locking 3.55 ratio
Chassis Cab SRW 6.7L (diesel) non-locking (3.73 ratio)
Chassis Cab SRW 6.2L non-locking 3.73 ratio
style side box (pickup) DRW 4.30 ratio
Chassis Cab DRW (standard width axle package) 4.10 ratio
Chassis Cab SRW 6.2L non-locking 4.30 ratio
Chassis Cab SRW 6.2L electronic differential lock 4.30 ratio
style side box (pickup) SRW 6.2L electronic differential lock 3.73 ratio
Chassis Cab SRW 6.7L (diesel) electronic differential lock (3.73 ratio)
Chassis Cab DRW (standard width axle package) 3.73 ratio
style side box (pickup) SRW 6.2L electronic differential lock 4.30 ratio
Chassis Cab SRW 6.2L electronic differential lock 3.73 ratio
style side box (pickup) DRW 3.73 ratio
style side box (pickup) SRW 6.2L non-locking (3.73 ratio)
Chassis Cab DRW (standard width axle package) 4.30 ratio
style side box (pickup) SRW 6.7L (diesel) electronic differential lock 3.31 ratio
style side box (pickup) SRW 6.7L (diesel) electronic differential lock 3.55 ratio


Year:

2010 ford f350sd Rear Axle




style side box (pickup) DRW 5.4L 4.10 ratio
Chassis Cab DRW diesel (6.4L) wide axle package 3.73 ratio
Chassis Cab DRW diesel (6.4L) wide axle package 4.10 ratio
Chassis Cab DRW diesel (6.4L) standard axle package 4.10 ratio
style side box (pickup) DRW 6.4L (diesel) & 6.8L (gasoline) 4.10 ratio
Chassis Cab DRW gasoline 6.8L 4.30 ratio
style side box (pickup) SRW gasoline 5.4L 4.10 ratio
Chassis Cab DRW diesel (6.4L) standard axle package 4.30 ratio
style side box (pickup) SRW gasoline 5.4L 4.30 ratio
Chassis Cab SRW diesel (6.4L) 3.73 ratio
Chassis Cab SRW gasoline 5.4L 3.73 ratio
Chassis Cab SRW gasoline 6.8L 3.73 ratio
style side box (pickup) SRW gasoline 6.8L 4.30 ratio
Chassis Cab DRW diesel (6.4L) wide axle package 4.30 ratio
Chassis Cab SRW gasoline 6.8L 4.10 ratio
Chassis Cab DRW gasoline 5.4L 3.73 ratio
Chassis Cab DRW gasoline 6.8L 3.73 ratio
style side box (pickup) SRW gasoline 6.8L 4.10 ratio
Chassis Cab DRW gasoline 5.4L 4.10 ratio
Chassis Cab DRW gasoline 6.8L 4.10 ratio
style side box (pickup) DRW 6.4L (diesel) & 6.8L (gasoline) 4.30 ratio
style side box (pickup) DRW 6.4L (diesel) & 6.8L (gasoline) 3.73 ratio
Chassis Cab SRW gasoline 5.4L 4.10 ratio
style side box (pickup) SRW diesel (6.4L) 3.55 ratio
Chassis Cab DRW diesel (6.4L) standard axle package 3.73 ratio
Chassis Cab SRW diesel (6.4L) 4.10 ratio
style side box (pickup) SRW gasoline 5.4L 3.73 ratio
Chassis Cab DRW gasoline 5.4L 4.30 ratio
style side box (pickup) SRW diesel (6.4L) 3.73 ratio
style side box (pickup) SRW diesel (6.4L) 3.31 ratio
style side box (pickup) DRW 5.4L 3.73 ratio


Year:

2009 ford f350sd Rear Axle




Chassis Cab DRW gasoline 6.8L 4.30 ratio
style side box (pickup) SRW gasoline 5.4L 3.73 ratio
style side box (pickup) SRW diesel (6.4L) 3.73 ratio
Chassis Cab DRW diesel (6.4L) standard axle package 4.10 ratio
Chassis Cab DRW diesel (6.4L) wide axle package 4.10 ratio
style side box (pickup) SRW gasoline 5.4L 4.30 ratio
style side box (pickup) DRW 6.4L (diesel) & 6.8L (gasoline) 3.73 ratio
style side box (pickup) SRW gasoline 6.8L 4.30 ratio
Chassis Cab SRW gasoline 6.8L 3.73 ratio
Chassis Cab DRW gasoline 5.4L 4.10 ratio
style side box (pickup) SRW diesel (6.4L) 3.55 ratio
Chassis Cab DRW diesel (6.4L) wide axle package 4.30 ratio
style side box (pickup) SRW gasoline 6.8L 4.10 ratio
style side box (pickup) DRW 5.4L 4.10 ratio
Chassis Cab SRW diesel (6.4L) 3.73 ratio
style side box (pickup) DRW 5.4L 3.73 ratio
Chassis Cab DRW gasoline 6.8L 3.73 ratio
Chassis Cab DRW diesel (6.4L) standard axle package 4.30 ratio
Chassis Cab DRW gasoline 6.8L 4.10 ratio
Chassis Cab SRW gasoline 6.8L 4.10 ratio
Chassis Cab DRW diesel (6.4L) standard axle package 3.73 ratio
Chassis Cab SRW gasoline 5.4L 3.73 ratio
Chassis Cab DRW gasoline 5.4L 3.73 ratio
style side box (pickup) DRW 6.4L (diesel) & 6.8L (gasoline) 4.30 ratio
Chassis Cab SRW gasoline 5.4L 4.10 ratio
style side box (pickup) DRW 6.4L (diesel) & 6.8L (gasoline) 4.10 ratio
Chassis Cab DRW diesel (6.4L) wide axle package 3.73 ratio
style side box (pickup) SRW gasoline 5.4L 4.10 ratio
Chassis Cab SRW diesel (6.4L) 4.10 ratio
Chassis Cab DRW gasoline 5.4L 4.30 ratio


Year:

2008 ford f350sd Rear Axle




style side box (pickup) DRW 6.4L (diesel) & 6.8L (gasoline) 3.73 ratio
style side box (pickup) DRW 5.4L 3.73 ratio
Chassis Cab DRW gasoline 5.4L 4.30 ratio
Chassis Cab DRW gasoline 6.8L 4.10 ratio
Chassis Cab DRW diesel (6.4L) standard axle package 3.73 ratio
style side box (pickup) SRW gasoline 5.4L 3.73 ratio
style side box (pickup) DRW 5.4L 4.10 ratio
Chassis Cab DRW gasoline 6.8L 3.73 ratio
style side box (pickup) DRW 6.4L (diesel) & 6.8L (gasoline) 4.30 ratio
style side box (pickup) SRW gasoline 6.8L 4.30 ratio
style side box (pickup) SRW gasoline 5.4L 4.30 ratio
Chassis Cab SRW gasoline 5.4L 3.73 ratio
Chassis Cab DRW diesel (6.4L) wide axle package 4.10 ratio
style side box (pickup) SRW diesel (6.4L) 3.73 ratio
Chassis Cab SRW diesel (6.4L) 4.10 ratio
Chassis Cab DRW gasoline 5.4L 4.10 ratio
style side box (pickup) SRW gasoline 6.8L 4.10 ratio
Chassis Cab DRW diesel (6.4L) wide axle package 4.30 ratio
style side box (pickup) SRW diesel (6.4L) 3.55 ratio
Chassis Cab DRW gasoline 5.4L 3.73 ratio
Chassis Cab SRW gasoline 6.8L 4.10 ratio
Chassis Cab DRW diesel (6.4L) standard axle package 4.10 ratio
Chassis Cab DRW gasoline 6.8L 4.30 ratio
style side box (pickup) SRW gasoline 5.4L 4.10 ratio
Chassis Cab SRW gasoline 5.4L 4.10 ratio
Chassis Cab SRW gasoline 6.8L 3.73 ratio
Chassis Cab DRW diesel (6.4L) standard axle package 4.30 ratio
Chassis Cab DRW diesel (6.4L) wide axle package 3.73 ratio
Chassis Cab SRW diesel (6.4L) 3.73 ratio
style side box (pickup) DRW 6.4L (diesel) & 6.8L (gasoline) 4.10 ratio


Year:

2007 ford f350sd Rear Axle




Chassis Cab SRW (10.50" ring gear) 3.73 ratio
style side box (pickup) SRW gasoline 6.8L 4.30 ratio
style side box (pickup) DRW 5.4L 4.30 ratio
style side box (pickup) SRW gasoline 5.4L 4.10 ratio
style side box (pickup) SRW gasoline 5.4L 3.73 ratio
style side box (pickup) DRW 6.0L, diesel & 6.8L, gasoline 4.30 ratio
style side box (pickup) DRW 6.0L, diesel & 6.8L, gasoline 3.73 ratio
style side box (pickup) DRW 5.4L 4.10 ratio
style side box (pickup) SRW gasoline 6.8L 4.10 ratio
style side box (pickup) SRW diesel (6.0L) 4.10 ratio
style side box (pickup) DRW 6.0L, diesel & 6.8L, gasoline 4.10 ratio
Chassis Cab DRW 11.25" ring gear 6.0L diesel & 6.8L gasoline standard axle package 4.10 ratio
style side box (pickup) SRW diesel (6.0L) 3.73 ratio
Chassis Cab DRW 10.50" ring gear (5.4L) 3.73 ratio
Chassis Cab DRW 10.50" ring gear (5.4L) 4.10 ratio
Chassis Cab DRW 11.25" ring gear 6.0L diesel & 6.8L gasoline wide axle package 4.30 ratio
Chassis Cab DRW 11.25" ring gear 6.0L diesel & 6.8L gasoline wide axle package 4.10 ratio
Chassis Cab DRW 11.25" ring gear 6.0L diesel & 6.8L gasoline wide axle package 3.73 ratio
Chassis Cab DRW 11.25" ring gear 6.0L diesel & 6.8L gasoline standard axle package 3.73 ratio
Chassis Cab DRW 11.25" ring gear 6.0L diesel & 6.8L gasoline standard axle package 4.30 ratio
style side box (pickup) DRW 5.4L 3.73 ratio
Chassis Cab SRW (10.50" ring gear) 4.10 ratio


Year:

2006 ford f350sd Rear Axle




style side box (pickup) DRW 6.0L, diesel & 6.8L, gasoline 4.10 ratio
style side box (pickup) SRW gasoline 6.8L 4.30 ratio
style side box (pickup) DRW 6.0L, diesel & 6.8L, gasoline 3.73 ratio
Chassis Cab DRW 11.25" ring gear 6.0L diesel thru 12/04/05 standard axle package 3.73 ratio
Chassis Cab DRW 11.25" ring gear 6.0L diesel thru 12/04/05 wide axle package 3.73 ratio
Chassis Cab DRW 11.25" ring gear 6.8L gasoline from 12/05/05 standard axle package 3.73 ratio
Chassis Cab DRW 11.25" ring gear 6.0L diesel from 12/05/05 wide axle package 4.10 ratio
Chassis Cab DRW 10.50" ring gear (5.4L) 4.10 ratio
style side box (pickup) DRW 5.4L 3.73 ratio
style side box (pickup) SRW diesel (6.0L) 4.10 ratio
Chassis Cab DRW 11.25" ring gear 6.0L diesel thru 12/04/05 wide axle package 4.10 ratio
Chassis Cab DRW 11.25" ring gear 6.8L gasoline from 12/05/05 wide axle package 3.73 ratio
Chassis Cab DRW 11.25" ring gear 6.0L diesel from 12/05/05 wide axle package 3.73 ratio
Chassis Cab SRW (10.50" ring gear) 3.73 ratio
Chassis Cab DRW 11.25" ring gear 6.0L diesel thru 12/04/05 wide axle package 4.30 ratio
Chassis Cab DRW 11.25" ring gear 6.8L gasoline thru 12/04/05 wide axle package 4.10 ratio
Chassis Cab DRW 10.50" ring gear (5.4L) 3.73 ratio
Chassis Cab DRW 11.25" ring gear 6.8L gasoline from 12/05/05 wide axle package 4.10 ratio
Chassis Cab SRW (10.50" ring gear) 4.10 ratio
style side box (pickup) SRW diesel (6.0L) 3.73 ratio
style side box (pickup) SRW gasoline 5.4L 3.73 ratio
Chassis Cab DRW 11.25" ring gear 6.8L gasoline from 12/05/05 standard axle package 4.30 ratio
style side box (pickup) DRW 5.4L 4.30 ratio
style side box (pickup) DRW 5.4L 4.10 ratio
style side box (pickup) SRW gasoline 6.8L 4.10 ratio
Chassis Cab DRW 11.25" ring gear 6.0L diesel from 12/05/05 standard axle package 4.30 ratio
Chassis Cab DRW 11.25" ring gear 6.8L gasoline thru 12/04/05 standard axle package 4.10 ratio
Chassis Cab DRW 11.25" ring gear 6.8L gasoline thru 12/04/05 wide axle package 4.30 ratio
Chassis Cab DRW 11.25" ring gear 6.0L diesel from 12/05/05 standard axle package 3.73 ratio
Chassis Cab DRW 11.25" ring gear 6.8L gasoline thru 12/04/05 standard axle package 3.73 ratio
Chassis Cab DRW 11.25" ring gear 6.8L gasoline thru 12/04/05 wide axle package 3.73 ratio
Chassis Cab DRW 11.25" ring gear 6.0L diesel thru 12/04/05 standard axle package 4.10 ratio
style side box (pickup) SRW gasoline 5.4L 4.10 ratio
Chassis Cab DRW 11.25" ring gear 6.0L diesel from 12/05/05 wide axle package 4.30 ratio
Chassis Cab DRW 11.25" ring gear 6.8L gasoline thru 12/04/05 standard axle package 4.30 ratio
Chassis Cab DRW 11.25" ring gear 6.0L diesel from 12/05/05 standard axle package 4.10 ratio
Chassis Cab DRW 11.25" ring gear 6.0L diesel thru 12/04/05 standard axle package 4.30 ratio
Chassis Cab DRW 11.25" ring gear 6.8L gasoline from 12/05/05 standard axle package 4.10 ratio
style side box (pickup) DRW 6.0L, diesel & 6.8L, gasoline 4.30 ratio
Chassis Cab DRW 11.25" ring gear 6.8L gasoline from 12/05/05 wide axle package 4.30 ratio


Year:

2005 ford f350sd Rear Axle




style side box (pickup) DRW 5.4L 4.10 ratio
style side box (pickup) SRW diesel (6.0L) 4.10 ratio
Chassis Cab DRW 11.25" ring gear 6.0L diesel & 6.8L gasoline standard axle package 4.10 ratio
style side box (pickup) SRW gasoline 5.4L 4.10 ratio
Chassis Cab DRW 11.25" ring gear 6.0L diesel & 6.8L gasoline standard axle package 4.30 ratio
style side box (pickup) SRW gasoline 6.8L 4.10 ratio
style side box (pickup) DRW 5.4L 3.73 ratio
Chassis Cab SRW (10.50" ring gear) 3.73 ratio
style side box (pickup) SRW gasoline 5.4L 3.73 ratio
Chassis Cab DRW 11.25" ring gear 6.0L diesel & 6.8L gasoline wide axle package 3.73 ratio
style side box (pickup) DRW 5.4L 4.30 ratio
Chassis Cab DRW 11.25" ring gear 6.0L diesel & 6.8L gasoline wide axle package 4.30 ratio
Chassis Cab SRW (10.50" ring gear) 4.10 ratio
style side box (pickup) SRW diesel (6.0L) 3.73 ratio
style side box (pickup) SRW gasoline 6.8L 4.30 ratio
Chassis Cab DRW 10.50" ring gear (5.4L) 4.10 ratio
style side box (pickup) DRW 6.0L, diesel & 6.8L, gasoline 3.73 ratio
Chassis Cab DRW 11.25" ring gear 6.0L diesel & 6.8L gasoline wide axle package 4.10 ratio
Chassis Cab DRW 11.25" ring gear 6.0L diesel & 6.8L gasoline standard axle package 3.73 ratio
style side box (pickup) DRW 6.0L, diesel & 6.8L, gasoline 4.10 ratio
style side box (pickup) DRW 6.0L, diesel & 6.8L, gasoline 4.30 ratio
Chassis Cab DRW 10.50" ring gear (5.4L) 3.73 ratio


Year:

2004 ford f350sd Rear Axle




11.25" ring gear (DRW) 4.30 ratio Chassis cab ID 2C34-ZA & ZB
10.50" ring gear SRW 3.73 ratio ID V420 series
11.25" ring gear (DRW) 4.30 ratio style side box (pickup) ID 2C34-ACA
10.50" ring gear DRW 4.10 ratio ID V435 series
10.50" ring gear SRW 3.73 ratio ID V415 series
10.50" ring gear SRW 3.73 ratio ID V423 series
11.25" ring gear (DRW) 3.73 ratio Chassis cab ID 3C34-DA thru DD
11.25" ring gear (DRW) 4.10 ratio Chassis cab ID 2C34-AAA & AAB
10.50" ring gear DRW 3.73 ratio ID V430 series
10.50" ring gear SRW 3.73 ratio ID V414 series
11.25" ring gear (DRW) 3.73 ratio Chassis cab ID 2C34-XA
10.50" ring gear SRW 3.73 ratio ID V428 series
10.50" ring gear SRW 3.73 ratio ID V416 series
11.25" ring gear (DRW) 4.10 ratio style side box (pickup) ID 3C34-BA thru BD
10.50" ring gear SRW 4.30 ratio (SRW) ID V421 series
10.50" ring gear SRW 4.10 ratio ID V426 series
11.25" ring gear (DRW) 4.10 ratio style side box (pickup) ID 2C34-UA & UB
10.50" ring gear DRW 4.10 ratio ID V429 series
10.50" ring gear SRW 4.10 ratio ID V427 series
11.25" ring gear (DRW) 3.73 ratio Chassis cab ID 2C34-XB
10.50" ring gear SRW 3.73 ratio ID V425 series
11.25" ring gear (DRW) 3.73 ratio style side box (pickup) ID 2C34-TA
11.25" ring gear (DRW) 4.30 ratio Chassis cab ID 3C34-HB
11.25" ring gear (DRW) 3.73 ratio style side box (pickup) ID 3C34-AB
10.50" ring gear DRW 3.73 ratio ID V418 series
11.25" ring gear (DRW) 3.73 ratio style side box (pickup) ID 2C34-TB
10.50" ring gear SRW 4.10 ratio ID V417 series
11.25" ring gear (DRW) 4.30 ratio style side box (pickup) ID 2C34-ACB
11.25" ring gear (DRW) 4.10 ratio Chassis cab ID 3C34-EA thru ED
11.25" ring gear (DRW) 4.10 ratio Chassis cab ID 2C34-YA, YB & YC
10.50" ring gear SRW 4.30 ratio (SRW) ID V441 series


Year:

2003 ford f350sd Rear Axle




10.50" ring gear DRW 4.10 ratio ID V429 series
11.25" ring gear (DRW) 4.10 ratio style side box (pickup) ID 2C34-UA & UB
10.50" ring gear SRW 3.73 ratio ID V428 series
11.25" ring gear (DRW) 4.30 ratio style side box (pickup) ID 2C34-ACB
11.25" ring gear (DRW) 3.73 ratio Chassis cab ID 2C34-XA
10.50" ring gear SRW 3.73 ratio ID V416 series
11.25" ring gear (DRW) 4.30 ratio Chassis cab ID 3C34-HB
10.50" ring gear DRW 3.73 ratio ID V430 series
11.25" ring gear (DRW) 3.73 ratio style side box (pickup) ID 2C34-TA
11.25" ring gear (DRW) 3.73 ratio style side box (pickup) ID 2C34-TB
10.50" ring gear DRW 3.73 ratio ID V418 series
11.25" ring gear (DRW) 3.73 ratio Chassis cab ID 3C34-DA thru DD
10.50" ring gear SRW 4.30 ratio (SRW) ID V421 series
10.50" ring gear SRW 3.73 ratio ID V423 series
10.50" ring gear DRW 4.10 ratio ID V435 series
11.25" ring gear (DRW) 4.10 ratio style side box (pickup) ID 3C34-BA thru BD
11.25" ring gear (DRW) 4.10 ratio Chassis cab ID 2C34-YA, YB & YC
11.25" ring gear (DRW) 3.73 ratio Chassis cab ID 2C34-XB
10.50" ring gear SRW 4.10 ratio ID V427 series
11.25" ring gear (DRW) 4.10 ratio Chassis cab ID 2C34-AAA & AAB
11.25" ring gear (DRW) 3.73 ratio style side box (pickup) ID 3C34-AB
10.50" ring gear SRW 4.10 ratio ID V417 series
10.50" ring gear SRW 3.73 ratio ID V414 series
11.25" ring gear (DRW) 4.10 ratio Chassis cab ID 3C34-EA thru ED
11.25" ring gear (DRW) 4.30 ratio style side box (pickup) ID 2C34-ACA
10.50" ring gear SRW 3.73 ratio ID V415 series
10.50" ring gear SRW 4.30 ratio (SRW) ID V441 series
11.25" ring gear (DRW) 4.30 ratio Chassis cab ID 2C34-ZA & ZB
10.50" ring gear SRW 3.73 ratio ID V425 series
10.50" ring gear SRW 4.10 ratio ID V426 series
10.50" ring gear SRW 3.73 ratio ID V420 series


Year:

2002 ford f350sd Rear Axle




11.25" ring gear (DRW) 3.73 ratio style side box (pickup) ID 2C34-TA
10.50" ring gear SRW 4.10 ratio ID V427 series
10.50" ring gear SRW 4.10 ratio ID V426 series
11.25" ring gear (DRW) 4.10 ratio style side box (pickup) ID 2C34-UB
11.25" ring gear (DRW) 3.73 ratio Chassis cab ID 2C34-XB
11.25" ring gear (DRW) 3.73 ratio Chassis cab ID 2C34-XA
11.25" ring gear (DRW) 4.30 ratio style side box (pickup) ID 1C34-NA
10.50" ring gear SRW 3.73 ratio ID V423 series
11.25" ring gear (DRW) 4.10 ratio style side box (pickup) ID 1C34-FA
11.25" ring gear (DRW) 3.73 ratio style side box (pickup) ID 1C34-EA
10.50" ring gear SRW 3.73 ratio ID V420 series
10.50" ring gear SRW 3.73 ratio ID V425 series
11.25" ring gear (DRW) 4.10 ratio Chassis cab ID 2C34-AAB
11.25" ring gear (DRW) 4.10 ratio Chassis cab ID 2C34-YA
11.25" ring gear (DRW) 4.10 ratio style side box (pickup) ID 2C34-UA
10.50" ring gear DRW 3.73 ratio ID V418 series
11.25" ring gear (DRW) 4.30 ratio Chassis cab ID 1C34-KA
11.25" ring gear (DRW) 3.73 ratio Chassis cab ID 1C34-HA
11.25" ring gear (DRW) 4.30 ratio Chassis cab ID 2C34-ZB
10.50" ring gear SRW 3.73 ratio ID S141H
11.25" ring gear (DRW) 4.10 ratio Chassis cab ID 2C34-YB
10.50" ring gear SRW 4.10 ratio ID V417 series
11.25" ring gear (DRW) 4.10 ratio Chassis cab ID 2C34-AAA
11.25" ring gear (DRW) 3.73 ratio style side box (pickup) ID 2C34-TB
11.25" ring gear (DRW) 4.30 ratio style side box (pickup) ID 2C34-ACA
11.25" ring gear (DRW) 4.10 ratio Chassis cab ID 1C34-JA
10.50" ring gear SRW 3.73 ratio ID V415B & V415C
11.25" ring gear (DRW) 4.10 ratio Chassis cab ID 2C34-YC
10.50" ring gear DRW 4.10 ratio ID V429 series
10.50" ring gear DRW 3.73 ratio ID V430 series
10.50" ring gear SRW 3.73 ratio ID V416 series
11.25" ring gear (DRW) 4.30 ratio style side box (pickup) ID 2C34-ACB
10.50" ring gear SRW 3.73 ratio ID V428 series
11.25" ring gear (DRW) 4.30 ratio Chassis cab ID 2C34-ZA
10.50" ring gear SRW 3.73 ratio ID S406H
10.50" ring gear SRW 4.30 ratio (SRW) (ID V421 series)
10.50" ring gear DRW 4.10 ratio ID V435 series
10.50" ring gear SRW 3.73 ratio ID V414 series


Year:

2001 ford f350sd Rear Axle




10.50" ring gear DRW 4.10 ratio ID S159H
11.25" ring gear (DRW) 3.73 ratio Chassis cab ID 1C34-HA
11.25" ring gear (DRW) 4.30 ratio style side box (pickup) ID 1C34-NA
10.50" ring gear SRW 3.73 ratio ID S461H
10.50" ring gear SRW 3.73 ratio ID S460H
10.50" ring gear SRW 3.73 ratio ID S406H
11.25" ring gear (DRW) 4.10 ratio Chassis cab ID 1C34-LA
11.25" ring gear (DRW) 3.73 ratio Chassis cab ID YC35-KA
10.50" ring gear SRW 4.30 ratio ID S421H
11.25" ring gear (DRW) 4.10 ratio style side box (pickup) ID YC35-UB
11.25" ring gear (DRW) 4.10 ratio Chassis cab ID 1C34-JA
10.50" ring gear SRW 4.10 ratio ID S161H
10.50" ring gear SRW 3.73 ratio ID S409H
11.25" ring gear (DRW) 3.73 ratio style side box (pickup) ID 1C34-EA
11.25" ring gear (DRW) 3.73 ratio style side box (pickup) ID 1C34-SA
10.50" ring gear DRW 4.10 ratio ID S165H
10.50" ring gear SRW 3.73 ratio ID S138H
11.25" ring gear (DRW) 4.10 ratio style side box (pickup) ID 1C34-FA
10.50" ring gear SRW 3.73 ratio ID S136H
10.50" ring gear SRW 3.73 ratio ID S141H
11.25" ring gear (DRW) 4.30 ratio Chassis cab ID 1C34-KA
10.50" ring gear DRW 3.73 ratio ID S140H
11.25" ring gear (DRW) 4.10 ratio Chassis cab ID YC35-LB
11.25" ring gear (DRW) 4.10 ratio style side box (pickup) ID YC35-UA
11.25" ring gear (DRW) 4.10 ratio Chassis cab ID YC35-LA
11.25" ring gear (DRW) 4.30 ratio Chassis cab ID YC35-MB
10.50" ring gear SRW 4.10 ratio ID S157H
10.50" ring gear SRW 3.73 ratio ID S160H
11.25" ring gear (DRW) 4.10 ratio style side box (pickup) ID YC35-BB
11.25" ring gear (DRW) 4.30 ratio Chassis cab ID YC35-MA
11.25" ring gear (DRW) 3.73 ratio Chassis cab ID YC35-KB
11.25" ring gear (DRW) 4.30 ratio style side box (pickup) ID YC35-HA
10.50" ring gear DRW 3.73 ratio ID S162H


Year:

2000 ford f350sd Rear Axle




10.50" ring gear DRW 4.10 ratio ID S165E
11.25" ring gear (DRW) 3.73 ratio ID YC35-AC
11.25" ring gear (DRW) 4.30 ratio ID F81A-BHH
10.50" ring gear SRW 3.73 ratio ID S141E
11.25" ring gear (DRW) 3.73 ratio ID F81A-BCH
10.50" ring gear SRW 4.10 ratio ID S161F
11.25" ring gear (DRW) 4.10 ratio ID F81A-BKJ
10.50" ring gear SRW 4.30 ratio ID S421H
11.25" ring gear (DRW) 4.30 ratio ID YC35-CB
10.50" ring gear SRW 3.73 ratio ID S136F
11.25" ring gear (DRW) 3.73 ratio ID F81A-BCF
10.50" ring gear SRW 4.10 ratio ID S157H
10.50" ring gear SRW 4.10 ratio ID S161H
10.50" ring gear DRW 3.73 ratio ID S140E
11.25" ring gear (DRW) 4.10 ratio ID YC35-BC
10.50" ring gear SRW 4.10 ratio ID S161C
10.50" ring gear SRW 3.73 ratio ID S409E
10.50" ring gear SRW 4.10 ratio ID S157F
11.25" ring gear (DRW) 3.73 ratio ID F81A-ARH
10.50" ring gear SRW 4.30 ratio ID S421F
11.25" ring gear (DRW) 4.10 ratio ID F81A-BKH
11.25" ring gear (DRW) 4.30 ratio ID F81A-BHJ
10.50" ring gear DRW 4.10 ratio ID S159C
11.25" ring gear (DRW) 4.30 ratio ID F81A-AXG
11.25" ring gear (DRW) 4.30 ratio ID YC35-MB
11.25" ring gear (DRW) 4.10 ratio ID YC35-LB
11.25" ring gear (DRW) 4.10 ratio ID YC35-NA
10.50" ring gear SRW 3.73 ratio ID S160F
10.50" ring gear SRW 3.73 ratio ID S460F
10.50" ring gear DRW 3.73 ratio ID S140H
11.25" ring gear (DRW) 4.30 ratio ID YC35-HB
10.50" ring gear SRW 3.73 ratio ID S460E
11.25" ring gear (DRW) 4.10 ratio ID YC35-BA
11.25" ring gear (DRW) 3.73 ratio ID YC35-SB
11.25" ring gear (DRW) 4.10 ratio ID YC35-LA
11.25" ring gear (DRW) 4.10 ratio ID F81A-AUG
11.25" ring gear (DRW) 3.73 ratio ID F81A-ARF
11.25" ring gear (DRW) 4.30 ratio ID F81A-BHE
11.25" ring gear (DRW) 3.73 ratio ID F81A-ARE
10.50" ring gear DRW 4.10 ratio ID S159E
10.50" ring gear SRW 3.73 ratio ID S461E
10.50" ring gear SRW 3.73 ratio ID S461F
10.50" ring gear SRW 3.73 ratio ID S409C
10.50" ring gear SRW 3.73 ratio ID S406E
10.50" ring gear SRW 4.10 ratio ID S157E
11.25" ring gear (DRW) 4.30 ratio ID F81A-AXH
11.25" ring gear (DRW) 3.73 ratio ID F81A-ARG
11.25" ring gear (DRW) 4.10 ratio ID F81A-AUH
11.25" ring gear (DRW) 4.30 ratio ID F81A-BHG
10.50" ring gear SRW 4.30 ratio ID S421C
11.25" ring gear (DRW) 3.73 ratio ID YC35-AA
11.25" ring gear (DRW) 3.73 ratio ID F81A-BCJ
11.25" ring gear (DRW) 3.73 ratio ID YC35-KA
10.50" ring gear SRW 3.73 ratio ID S141F
11.25" ring gear (DRW) 3.73 ratio ID YC35-KB
11.25" ring gear (DRW) 4.10 ratio ID YC35-BB
10.50" ring gear SRW 3.73 ratio ID S141C
10.50" ring gear SRW 3.73 ratio ID S461H
10.50" ring gear SRW 3.73 ratio ID S138F
10.50" ring gear SRW 3.73 ratio ID S409H
10.50" ring gear DRW 4.10 ratio ID S159H
11.25" ring gear (DRW) 4.30 ratio ID YC35-MA
10.50" ring gear SRW 3.73 ratio ID S406H
10.50" ring gear SRW 3.73 ratio ID S406C
11.25" ring gear (DRW) 3.73 ratio ID F81A-BCG
10.50" ring gear SRW 3.73 ratio ID S138H
11.25" ring gear (DRW) 4.10 ratio ID F81A-BFG
11.25" ring gear (DRW) 4.30 ratio ID YC35-CA
10.50" ring gear DRW 3.73 ratio ID S140C
11.25" ring gear (DRW) 4.10 ratio ID YC35-UB
10.50" ring gear SRW 3.73 ratio ID S138C
11.25" ring gear (DRW) 4.10 ratio ID F81A-BFF
11.25" ring gear (DRW) 4.10 ratio ID YC35-NB
10.50" ring gear SRW 3.73 ratio ID S460C
11.25" ring gear (DRW) 3.73 ratio ID YC35-SA
10.50" ring gear SRW 3.73 ratio ID S460H
11.25" ring gear (DRW) 4.10 ratio ID YC35-UA
11.25" ring gear (DRW) 4.30 ratio ID YC35-HA
10.50" ring gear SRW 4.10 ratio ID S157C
10.50" ring gear SRW 3.73 ratio ID S409F
10.50" ring gear SRW 3.73 ratio ID S461C
10.50" ring gear DRW 3.73 ratio ID S162C
10.50" ring gear SRW 3.73 ratio ID S136E
10.50" ring gear SRW 4.30 ratio ID S421E
10.50" ring gear SRW 3.73 ratio ID S136H
10.50" ring gear DRW 4.10 ratio ID S165H
10.50" ring gear SRW 3.73 ratio ID S160H
10.50" ring gear SRW 4.10 ratio ID S161E
10.50" ring gear SRW 3.73 ratio ID S406F
11.25" ring gear (DRW) 4.30 ratio ID YC35-CC
11.25" ring gear (DRW) 4.10 ratio ID F81A-BFH
10.50" ring gear SRW 3.73 ratio ID S138E
10.50" ring gear SRW 3.73 ratio ID S141H
11.25" ring gear (DRW) 4.10 ratio ID F81A-BFJ
10.50" ring gear SRW 3.73 ratio ID S136C
10.50" ring gear DRW 3.73 ratio ID S162E
10.50" ring gear DRW 3.73 ratio ID S162H
10.50" ring gear SRW 3.73 ratio ID S160C
10.50" ring gear SRW 3.73 ratio ID S160E


Year:

1999 ford f350sd Rear Axle




11.25" ring gear (DRW) 4.10 ratio ID F81A-BFH
11.25" ring gear (DRW) 4.10 ratio ID F81A-BKJ
11.25" ring gear (DRW) 4.30 ratio ID F81A-BHJ
11.25" ring gear (DRW) 4.30 ratio ID F81A-AXG
11.25" ring gear (DRW) 4.10 ratio ID F81A-BKH
10.50" ring gear SRW 4.10 ratio IDs S157C, S157E & S157F
10.50" ring gear DRW 4.10 ratio ID S159B
10.50" ring gear DRW 3.73 ratio IDs S162C & S162E
10.50" ring gear SRW 3.73 ratio ID S141B
11.25" ring gear (DRW) 3.73 ratio ID F81A-BCJ
11.25" ring gear (DRW) 3.73 ratio ID F81A-ARG
11.25" ring gear (DRW) 4.10 ratio ID F81A-AUG
10.50" ring gear DRW 3.73 ratio ID S140B
10.50" ring gear SRW 4.10 ratio IDs S161C, S161E & S161F
10.50" ring gear SRW 3.73 ratio ID S461B
10.50" ring gear SRW 3.73 ratio ID S160B
10.50" ring gear DRW 3.73 ratio IDs S140C & S140E
11.25" ring gear (DRW) 4.10 ratio ID F81A-BFJ
10.50" ring gear SRW 4.30 ratio IDs S421C, S421E & S421F
11.25" ring gear (DRW) 3.73 ratio ID F81A-BCG
10.50" ring gear DRW 3.73 ratio ID S162B
10.50" ring gear SRW 4.10 ratio ID S161B
10.50" ring gear SRW 3.73 ratio IDs S409C, S409E & S409F
11.25" ring gear (DRW) 3.73 ratio ID F81A-BCH
11.25" ring gear (DRW) 4.30 ratio ID F81A-BHE
10.50" ring gear DRW 4.10 ratio IDs S165C & S165E
10.50" ring gear DRW 4.10 ratio ID S165B
10.50" ring gear SRW 3.73 ratio ID S460B
10.50" ring gear SRW 3.73 ratio IDs S160C, S160E & S160F
11.25" ring gear (DRW) 4.30 ratio ID F81A-AXH
11.25" ring gear (DRW) 4.10 ratio ID F81A-BFF
11.25" ring gear (DRW) 4.30 ratio ID F81A-BHG
11.25" ring gear (DRW) 4.10 ratio ID F81A-BFG
10.50" ring gear SRW 3.73 ratio ID S138B
11.25" ring gear (DRW) 3.73 ratio ID F81A-BCF
10.50" ring gear SRW 3.73 ratio ID S409B
10.50" ring gear SRW 4.10 ratio ID S165B
10.50" ring gear SRW 3.73 ratio IDs S138C, S138E & S138F
10.50" ring gear SRW 3.73 ratio IDs S460C, S460E & S460F
10.50" ring gear SRW 4.10 ratio ID S157B
10.50" ring gear SRW 3.73 ratio IDs S406C, S406E & S406F
10.50" ring gear SRW 3.73 ratio ID S406B
11.25" ring gear (DRW) 3.73 ratio ID F81A-ARF
11.25" ring gear (DRW) 4.30 ratio ID F81A-BHH
10.50" ring gear SRW 3.73 ratio IDs S141C, S141E & S141F
11.25" ring gear (DRW) 3.73 ratio ID F81A-ARH
10.50" ring gear SRW 3.73 ratio IDs S461C, S461E & S461F
10.50" ring gear DRW 4.10 ratio IDs S159C & S159E
10.50" ring gear SRW 4.10 ratio IDs S165C & S165E
10.50" ring gear SRW 3.73 ratio ID S136B
11.25" ring gear (DRW) 3.73 ratio ID F81A-ARE
10.50" ring gear SRW 3.73 ratio IDs S136C, S136E & S136F
11.25" ring gear (DRW) 4.10 ratio ID F81A-AUH
10.50" ring gear SRW 4.30 ratio ID S421B