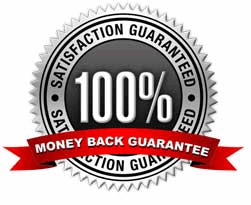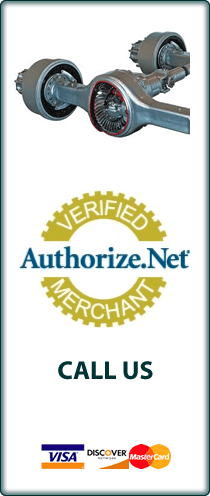 Start Your Part Search
F350 Rear Axles
To receive a quote please select the appropriate year for your Ford F350.

Rebuilt Ford F350 Rear Axle Assemblies and Differentials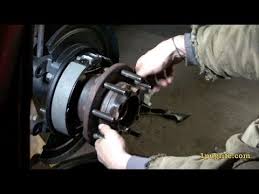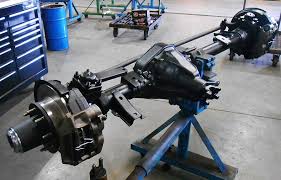 RebuiltRearAxles.com offers a full line of rebuilt Ford F350 Rear Axle Assemblies and Differentials. Our rebuilt axles are built in Houston, TX using the best parts available on the market today. Each rebuilt axle includes new bearings, seals and ring and pinion set. When you receive a rebuilt rear end for us, it will include turned or new rotors, hubs and axles. Each axle assembly is painted and filled with fluid making it turn-key and ready to install.
If you have any questions and what kind of axle your truck might need, what the gear ratio is or just someone to help diagnose an issue just pick up the phone and call. Ford builds several different versions of the F350 so the more information you have the better equipped you will be to make the right decision before making your purchase.
The different types of axle assemblies range in ratio, brake types, locking or non-locking gears and pickup truck or cab and chassis. Some people do not realize a pickup truck rear axle is about 5" wider than a cab and chassis axle assembly. Also, some pickup trucks have had the bed removed and a flatbed installed which could have you ordering the wrong axle assembly. If needed we will help you decode the VIN number, tag information or even walk you through measuring the axle so you will know which type you.
Here is a more comprehensive list of the work done by our staff on each axle assembly:
• Inspections of each housing to ensure it is straight and free of cracks
• Replacement of all internal components to meet OEM specifications
• We replace all bearings, seals and gaskets with high-quality Timken products
• Proper alignment of the ring gear and pinion tooth contact pattern to meet OEM specifications to ensure a quiet ride and increase longevity
• 100% pinion preload test to meet proper specifications for the quickest ring gear and pinion break in.
• Listed below are different year models and types to help get you started!
ford f350 Rear Axle
Some available Rear Axle options for the f350 are:

Year:

1997 ford f350 Rear Axle




DRW Chassis cab (w/body code F37 and F38) ABS 3.55 ratio
SRW (w/ABS) 4.10 ratio
DRW Pickup 3.55 ratio
DRW Chassis cab (w/body code F37 and F38) ABS 4.10 ratio
DRW Chassis cab (w/body code F37 and F38) w/o ABS (Canada market) 4.10 ratio
SRW (w/ABS) 3.55 ratio
DRW Chassis cab (w/body code F37 and F38) w/o ABS (Canada market) 3.55 ratio
DRW Pickup 4.10 ratio


Year:

1996 ford f350 Rear Axle




DRW Chassis cab (w/body code F37 and F38) w/o ABS (Canada market) 3.55 ratio
DRW Pickup 4.10 ratio
DRW Chassis cab (w/body code F37 and F38) ABS 3.55 ratio
DRW Chassis cab (w/body code F37 and F38) ABS 4.10 ratio
DRW Pickup 3.55 ratio
SRW (w/ABS) 4.10 ratio
SRW (w/ABS) 3.55 ratio
DRW Chassis cab (w/body code F37 and F38) w/o ABS (Canada market) 4.10 ratio


Year:

1995 ford f350 Rear Axle




DRW Chassis cab (w/body code F37 and F38) w/o ABS (Canada market) 3.55 ratio
SRW (w/ABS) 3.55 ratio
SRW (w/ABS) 4.10 ratio
DRW Pickup 4.10 ratio
DRW Chassis cab (w/body code F37 and F38) w/o ABS (Canada market) 4.10 ratio
DRW Chassis cab (w/body code F37 and F38) ABS 3.55 ratio
DRW Chassis cab (w/body code F37 and F38) ABS 4.10 ratio
DRW Pickup 3.55 ratio


Year:

1994 ford f350 Rear Axle




DRW Pickup 4.10 ratio
DRW Chassis cab (w/body code F37 and F38) w/o ABS (Canada market) 3.55 ratio
DRW Chassis cab (w/body code F37 and F38) ABS 3.55 ratio
SRW (w/ABS) 3.55 ratio
DRW Chassis cab (w/body code F37 and F38) w/o ABS (Canada market) 4.10 ratio
SRW (w/ABS) 4.10 ratio
DRW Chassis cab (w/body code F37 and F38) ABS 4.10 ratio
DRW Pickup 3.55 ratio


Year:

1993 ford f350 Rear Axle




DRW Pickup 3.55 ratio
DRW Pickup 4.10 ratio
SRW (w/ABS) 3.55 ratio
DRW Chassis cab (w/body code F37 and F38) w/o ABS (Canada market) 3.55 ratio
SRW (w/ABS) 4.10 ratio
DRW Chassis cab (w/body code F37 and F38) ABS 3.55 ratio
DRW Chassis cab (w/body code F37 and F38) w/o ABS (Canada market) 4.10 ratio
DRW Chassis cab (w/body code F37 and F38) ABS 4.10 ratio


Year:

1992 ford f350 Rear Axle




DRW Chassis cab (w/body code F37 and F38) w/o ABS (Canada market) 4.10 ratio
DRW Chassis cab (w/body code F37 and F38) w/o ABS (Canada market) 3.55 ratio
SRW (w/ABS) 4.10 ratio
DRW Pickup 3.55 ratio
DRW Chassis cab (w/body code F37 and F38) ABS 4.10 ratio
SRW (w/ABS) 3.55 ratio
DRW Chassis cab (w/body code F37 and F38) ABS 3.55 ratio
DRW Pickup 4.10 ratio


Year:

1991 ford f350 Rear Axle




DRW Pickup 3.55 ratio
SRW (w/ABS) 3.55 ratio
DRW Chassis cab (w/body code F37 and F38) ABS 4.10 ratio
DRW Chassis cab (w/body code F37 and F38) ABS 3.55 ratio
DRW Chassis cab (w/body code F37 and F38) w/o ABS (Canada market) 3.55 ratio
SRW (w/ABS) 4.10 ratio
DRW Chassis cab (w/body code F37 and F38) w/o ABS (Canada market) 4.10 ratio
DRW Pickup 4.10 ratio


Year:

1990 ford f350 Rear Axle




DRW Chassis cab (w/body code F37 and F38) w/o ABS (Canada market) 3.55 ratio
DRW Chassis cab (w/body code F37 and F38) w/o ABS (Canada market) 4.10 ratio
DRW Pickup 3.55 ratio
DRW Chassis cab (w/body code F37 and F38) ABS 3.55 ratio
DRW Chassis cab (w/body code F37 and F38) ABS 4.10 ratio
SRW (w/ABS) 3.55 ratio
SRW (w/ABS) 4.10 ratio
DRW Pickup 4.10 ratio


Year:

1989 ford f350 Rear Axle




DRW Chassis cab (w/body code F37 and F38) ABS 3.55 ratio
DRW Chassis cab (w/body code F37 and F38) w/o ABS (Canada market) 3.55 ratio
SRW (w/ABS) 3.55 ratio
DRW Chassis cab (w/body code F37 and F38) w/o ABS (Canada market) 4.10 ratio
SRW (w/ABS) 4.10 ratio
DRW Pickup 3.55 ratio
DRW Pickup 4.10 ratio
DRW Chassis cab (w/body code F37 and F38) ABS 4.10 ratio


Year:

1988 ford f350 Rear Axle




SRW (w/ABS) 4.10 ratio
DRW Chassis cab (w/body code F37 and F38) w/o ABS (Canada market) 3.55 ratio
SRW (w/ABS) 3.55 ratio
DRW Chassis cab (w/body code F37 and F38) w/o ABS (Canada market) 4.10 ratio
DRW Chassis cab (w/body code F37 and F38) ABS 4.10 ratio
DRW Pickup 4.10 ratio
DRW Pickup 3.55 ratio
DRW Chassis cab (w/body code F37 and F38) ABS 3.55 ratio


Year:

1987 ford f350 Rear Axle




DRW Chassis cab (w/body code F37 and F38) ABS 4.10 ratio
DRW Chassis cab (w/body code F37 and F38) w/o ABS (Canada market) 3.55 ratio
DRW Chassis cab (w/body code F37 and F38) w/o ABS (Canada market) 4.10 ratio
DRW Pickup 3.55 ratio
DRW Chassis cab (w/body code F37 and F38) ABS 3.55 ratio
DRW Pickup 4.10 ratio
SRW (w/ABS) 3.55 ratio
SRW (w/ABS) 4.10 ratio


Year:

1986 ford f350 Rear Axle




SRW 4.10 ratio
DRW Pickup (without body code F37 and F38) 3.55 ratio
SRW 3.55 ratio
DRW Chassis cab (with body code F37 and F38) 4.10 ratio
DRW Pickup (without body code F37 and F38) 4.10 ratio
SRW 3.08 ratio
DRW Chassis cab (with body code F37 and F38) 3.55 ratio


Year:

1985 ford f350 Rear Axle




DRW Chassis cab (with body code F37 and F38) Ford 4.10 ratio
SRW Spicer 70-U Pickup 3.54 ratio
DRW Chassis cab (with body code F37 and F38) Spicer 10,000 GVW (70-U) 3.54 ratio
DRW Pickup (without body code F37 and F38) Ford 4.10 ratio
DRW Pickup (without body code F37 and F38) Ford 3.55 ratio
SRW Ford 3.55 ratio
SRW Spicer 61-1 Chassis cab 3.54 ratio
DRW Pickup (without body code F37 and F38) Spicer 3.73 ratio
SRW Spicer 70-U Pickup 3.73 ratio
SRW Spicer 70-U Pickup 4.56 ratio
SRW Spicer 61-1 Chassis cab 4.10 ratio
SRW Spicer 70-U Chassis cab 4.56 ratio
SRW Spicer 61-1 Pickup 3.07 ratio
SRW Spicer 70-U Chassis cab 3.54 ratio
SRW Spicer 61-1 Chassis cab 3.73 ratio
SRW Spicer 70-U Chassis cab 4.10 ratio
DRW Pickup (without body code F37 and F38) Spicer 3.54 ratio
DRW Chassis cab (with body code F37 and F38) Spicer 10,000 GVW (70-U) 3.73 ratio
DRW Pickup (without body code F37 and F38) Spicer 4.56 ratio
DRW Chassis cab (with body code F37 and F38) Spicer 10,000 GVW (70-U) 4.56 ratio
SRW Spicer 61-1 Pickup 4.56 ratio
SRW Ford 4.10 ratio
SRW Spicer 61-1 Chassis cab 4.56 ratio
DRW Chassis cab (with body code F37 and F38) Spicer 11,000 GVW (70HD, 4.10 ratio)
DRW Chassis cab (with body code F37 and F38) Ford 3.55 ratio
SRW Spicer 61-1 Pickup 4.10 ratio
SRW Spicer 61-1 Pickup 3.54 ratio
DRW Pickup (without body code F37 and F38) Spicer 4.10 ratio
SRW Spicer 61-1 Pickup 3.73 ratio
SRW Ford 3.08 ratio
DRW Chassis cab (with body code F37 and F38) Spicer 10,000 GVW (70-U) 4.10 ratio
SRW Spicer 70-U Chassis cab 3.73 ratio
SRW Spicer 70-U Pickup 4.10 ratio


Year:

1984 ford f350 Rear Axle




SRW Spicer 61-1 Pickup 4.10 ratio
DRW Pickup (without body code F37 and F38) 3.73 ratio
SRW Spicer 61-1 Chassis cab 3.54 ratio
SRW Spicer 70-U Pickup 4.56 ratio
SRW Spicer 61-1 Chassis cab 3.73 ratio
SRW Spicer 61-1 Pickup 3.07 ratio
DRW Chassis cab (with body code F37 and F38) 9100-10,000 GVW 3.73 ratio
DRW Pickup (without body code F37 and F38) 3.54 ratio
SRW Spicer 70-U Cab & ch 4.10 ratio
SRW Spicer 61-1 Chassis cab 4.56 ratio
DRW Chassis cab (with body code F37 and F38) 9100-10,000 GVW 4.56 ratio
SRW Spicer 70-U Cab & ch 4.56 ratio
SRW Spicer 61-1 Pickup 3.73 ratio
SRW Spicer 61-1 Pickup 3.54 ratio
DRW Pickup (without body code F37 and F38) 4.56 ratio
DRW Chassis cab (with body code F37 and F38) 9100-10,000 GVW 3.54 ratio
DRW Chassis cab (with body code F37 and F38) 11,000 GVW (4.10 ratio)
SRW Spicer 70-U Pickup 3.54 ratio
SRW Spicer 61-1 Pickup 4.56 ratio
SRW Spicer 70-U Pickup 4.10 ratio
SRW Spicer 70-U Cab & ch 3.73 ratio
SRW Spicer 70-U Pickup 3.73 ratio
SRW Spicer 61-1 Chassis cab 4.10 ratio
DRW Chassis cab (with body code F37 and F38) 9100-10,000 GVW 4.10 ratio
SRW Spicer 70-U Cab & ch 3.54 ratio
DRW Pickup (without body code F37 and F38) 4.10 ratio


Year:

1983 ford f350 Rear Axle




DRW Pickup (without body code F37 and F38) 3.54 ratio
SRW full-floating Spicer 70-U Pickup 4.56 ratio
SRW full-floating Spicer 61-1 Chassis cab 3.73 ratio
SRW semi-floating (Spicer 60-U) 4.10 ratio
SRW full-floating Spicer 61-1 Pickup 3.07 ratio
DRW Pickup (without body code F37 and F38) 4.56 ratio
SRW full-floating Spicer 61-1 Chassis cab 3.54 ratio
SRW full-floating Spicer 70-U Pickup 3.73 ratio
SRW full-floating Spicer 61-1 Pickup 3.73 ratio
SRW full-floating Spicer 61-1 Chassis cab 4.56 ratio
DRW Chassis cab (with body code F37 and F38) 9100-10,000 GVW 4.56 ratio
SRW full-floating Spicer 70-U Chassis cab 3.54 ratio
DRW Pickup (without body code F37 and F38) 3.73 ratio
DRW Chassis cab (with body code F37 and F38) 9100-10,000 GVW 3.73 ratio
DRW Chassis cab (with body code F37 and F38) 11,000 GVW (4.10 ratio)
DRW Chassis cab (with body code F37 and F38) 9100-10,000 GVW 3.54 ratio
DRW Chassis cab (with body code F37 and F38) 9100-10,000 GVW 4.10 ratio
SRW full-floating Spicer 70-U Pickup 4.10 ratio
SRW full-floating Spicer 70-U Chassis cab 3.73 ratio
DRW Pickup (without body code F37 and F38) 4.10 ratio
SRW full-floating Spicer 70-U Pickup 3.54 ratio
SRW semi-floating (Spicer 60-U) 3.73 ratio
SRW full-floating Spicer 61-1 Pickup 4.56 ratio
SRW semi-floating (Spicer 60-U) 3.54 ratio
SRW full-floating Spicer 70-U Chassis cab 4.10 ratio
SRW full-floating Spicer 70-U Chassis cab 4.56 ratio
SRW full-floating Spicer 61-1 Pickup 3.54 ratio
SRW full-floating Spicer 61-1 Chassis cab 4.10 ratio
SRW full-floating Spicer 61-1 Pickup 4.10 ratio


Year:

1982 ford f350 Rear Axle




SRW Pickup 3.07 ratio
SRW Pickup 4.56 ratio
SRW Chassis cab 4.56 ratio
SRW Chassis cab 4.10 ratio
DRW Chassis cab (with body code F37 and F38) 9100-10,000 GVW 4.10 ratio
DRW Pickup (without body code F37 and F38) 4.56 ratio
DRW Chassis cab (with body code F37 and F38) 9100-10,000 GVW 3.73 ratio
SRW Chassis cab 3.54 ratio
DRW Pickup (without body code F37 and F38) 3.73 ratio
SRW Pickup 4.10 ratio
DRW Pickup (without body code F37 and F38) 3.54 ratio
DRW Chassis cab (with body code F37 and F38) 11,000 GVW (4.10 ratio)
SRW Chassis cab 3.73 ratio
DRW Chassis cab (with body code F37 and F38) 9100-10,000 GVW 3.54 ratio
DRW Pickup (without body code F37 and F38) 4.10 ratio
SRW Pickup 3.73 ratio
SRW Pickup 3.54 ratio
DRW Chassis cab (with body code F37 and F38) 9100-10,000 GVW 4.56 ratio


Year:

1981 ford f350 Rear Axle




SRW Pickup 4.56 ratio
SRW Chassis cab 4.10 ratio
SRW Pickup 3.07 ratio
DRW Chassis cab (with body code F37 and F38) 9100-10,000 GVW 3.73 ratio
DRW Chassis cab (with body code F37 and F38) 9100-10,000 GVW 3.54 ratio
DRW Pickup (without body code F37 and F38) 3.73 ratio
DRW Chassis cab (with body code F37 and F38) 11,000 GVW (4.10 ratio)
SRW Pickup 4.10 ratio
DRW Chassis cab (with body code F37 and F38) 9100-10,000 GVW 4.10 ratio
SRW Chassis cab 4.56 ratio
SRW Chassis cab 3.73 ratio
SRW Pickup 3.54 ratio
DRW Pickup (without body code F37 and F38) 3.54 ratio
DRW Pickup (without body code F37 and F38) 4.10 ratio
DRW Pickup (without body code F37 and F38) 4.56 ratio
SRW Chassis cab 3.54 ratio
DRW Chassis cab (with body code F37 and F38) 9100-10,000 GVW 4.56 ratio
SRW Pickup 3.73 ratio


Year:

1980 ford f350 Rear Axle




SRW Chassis cab 3.73 ratio
SRW Pickup 4.10 ratio
SRW Chassis cab 4.56 ratio
DRW Pickup (without body code F37 and F38) 3.73 ratio
SRW Pickup 3.54 ratio
DRW Pickup (without body code F37 and F38) 3.54 ratio
DRW Chassis cab (with body code F37 and F38) 3.54 ratio
DRW Chassis cab (with body code F37 and F38) 3.73 ratio
SRW Chassis cab 3.54 ratio
DRW Pickup (without body code F37 and F38) 4.10 ratio
DRW Chassis cab (with body code F37 and F38) 4.56 ratio
DRW Chassis cab (with body code F37 and F38) 4.10 ratio
SRW Chassis cab 4.10 ratio
DRW Pickup (without body code F37 and F38) 4.56 ratio
SRW Pickup 3.07 ratio
SRW Pickup 4.56 ratio
SRW Pickup 3.73 ratio


Year:

1979 ford f350 Rear Axle




Regular Cab 4x2 Chassis cab
Regular Cab 4x2 Pickup
Super Cab 4x2
Regular Cab 4x4
Super Cab 4x4
Crew Cab