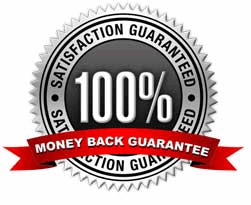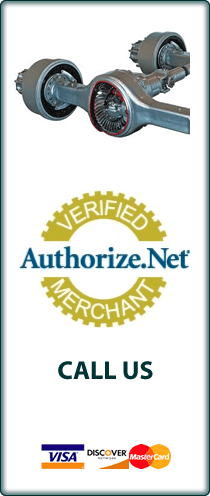 Start Your Part Search
3500 Rear Axles
To receive a quote please select the appropriate year for your Dodge 3500.

Rebuilt Dodge D3500 Rear Axle Assemblies and Differentials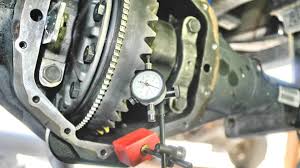 RebuiltRearAxles.com has the perfect Dodge D3500 Rear Axle Assembly in stock and ready to ship. Our inventory covers both pickup trucks models and cab and chassis applications. Finding the right axle for your Dodge truck has never been easier! All Dodge D3500 Axle Assemblies are torn down to a bare housing, reassembled with quality parts made in the USA and shipped directly to you.
Each axle assembly we rebuilt includes a new OEM ring and pinion, TimKen bearing set and seals, factory axle shafts, and new or fresh turned brake rotors with hubs. When your rebuilt axle arrives, it is detailed to look like new, filled with fluid and ready to install.
If your old axle has the hub come off and damage the spindle end we can help. We built spindle ends in house and will replace it helping you get back on the road back to work fast. Before you decide to make a purchase feel free to call and ask questions. We will help you verify the make, model, ratio and axle type for your Dodge D3500 truck. Some models are wider than others or have different type brakes and axle ratios. It is critical to get these details correct so your installation goes well and the factory specifications and kept. This is important for both performance and safety.
After you have made your choice and received your rear axle assembly from us, we will send a truck and pickup your old axle for core return free of charge. Just let us know when it is on a pallet and we will send you the paperwork needed for the trucking company when they arrive. It really is just that simple!
Here is a more comprehensive list of the work done by our staff on each axle assembly:
• Inspections of each housing to ensure it is straight and free of cracks
• Replacement of all internal components to meet OEM specifications
• We replace all bearings, seals and gaskets with high-quality Timken products
• Proper alignment of the ring gear and pinion tooth contact pattern to meet OEM specifications to ensure a quiet ride and increase longevity
• The pinion preload test is done to meet proper specifications for fast ring gear and pinion break in.
• Listed below are different year models and types to help get you started!
dodge 3500 Rear Axle
Some available Rear Axle options for the 3500 are:

Year:

2014 dodge 3500 Rear Axle




4x4 pickup 11-3/4" ring gear (dual wheel axle) air suspension 3.73 ratio
4x4 chassis cab single wheel axle 3.42 ratio
4x2 pickup 11-3/4" ring gear (dual wheel axle) w/o air suspension 4.10 ratio
4x2 chassis cab single wheel axle 4.44 ratio
4x4 pickup 11-1/2" ring gear single wheel axle w/o air suspension 3.73 ratio
4x2 chassis cab dual wheel axle 4.10 ratio
4x2 pickup 11-1/2" ring gear single wheel axle w/o air suspension 4.10 ratio
4x4 chassis cab single wheel axle 4.10 ratio
4x4 pickup 11-1/2" ring gear dual wheel axle air suspension 3.42 ratio
4x2 chassis cab dual wheel axle 3.42 ratio
4x4 chassis cab dual wheel axle 3.42 ratio
4x4 chassis cab dual wheel axle 4.10 ratio
4x2 chassis cab single wheel axle 3.73 ratio
4x4 pickup 11-1/2" ring gear dual wheel axle w/o air suspension 3.42 ratio
4x4 pickup 11-1/2" ring gear single wheel axle air suspension 4.10 ratio
4x2 chassis cab dual wheel axle 3.73 ratio
4x4 pickup 11-1/2" ring gear dual wheel axle air suspension 4.10 ratio
4x4 pickup 11-1/2" ring gear dual wheel axle w/o air suspension 3.73 ratio
4x2 pickup 11-1/2" ring gear dual wheel axle w/o air suspension 3.73 ratio
4x2 pickup 11-1/2" ring gear single wheel axle w/o air suspension 3.73 ratio
4x2 pickup 11-1/2" ring gear dual wheel axle w/o air suspension 4.10 ratio
4x2 pickup 11-1/2" ring gear single wheel axle air suspension 3.73 ratio
4x4 pickup 11-1/2" ring gear dual wheel axle w/o air suspension 4.10 ratio
4x4 chassis cab single wheel axle 3.73 ratio
4x4 pickup 11-3/4" ring gear (dual wheel axle) air suspension 4.10 ratio
4x4 pickup 11-1/2" ring gear single wheel axle w/o air suspension 4.10 ratio
4x4 pickup 11-3/4" ring gear (dual wheel axle) w/o air suspension 3.73 ratio
4x2 pickup 11-1/2" ring gear single wheel axle air suspension 4.10 ratio
4x2 chassis cab single wheel axle 3.42 ratio
4x2 pickup 11-3/4" ring gear (dual wheel axle) w/o air suspension 3.73 ratio
4x2 pickup 11-1/2" ring gear single wheel axle air suspension 3.42 ratio
4x2 pickup 11-3/4" ring gear (dual wheel axle) air suspension 4.10 ratio
4x4 pickup 11-3/4" ring gear (dual wheel axle) w/o air suspension 4.10 ratio
4x4 pickup 11-1/2" ring gear single wheel axle air suspension 3.73 ratio
4x2 pickup 11-1/2" ring gear dual wheel axle air suspension 3.42 ratio
4x2 pickup 11-1/2" ring gear single wheel axle w/o air suspension 3.42 ratio
4x4 chassis cab single wheel axle 4.44 ratio
4x2 chassis cab dual wheel axle 4.44 ratio
4x4 chassis cab dual wheel axle 3.73 ratio
4x4 pickup 11-1/2" ring gear single wheel axle air suspension 3.42 ratio
4x2 pickup 11-1/2" ring gear dual wheel axle w/o air suspension 3.42 ratio
4x4 chassis cab dual wheel axle 4.44 ratio
4x4 pickup 11-1/2" ring gear dual wheel axle air suspension 3.73 ratio
4x2 pickup 11-1/2" ring gear dual wheel axle air suspension 4.10 ratio
4x2 pickup 11-1/2" ring gear dual wheel axle air suspension 3.73 ratio
4x2 chassis cab single wheel axle 4.10 ratio
4x2 pickup 11-3/4" ring gear (dual wheel axle) air suspension 3.73 ratio
4x4 pickup 11-1/2" ring gear single wheel axle w/o air suspension 3.42 ratio


Year:

2013 dodge 3500 Rear Axle




4x2 chassis cab SRW 3.73 ratio
4x2 pickup 11-1/2" ring gear single wheel axle 4.10 ratio Regular Cab
4x2 pickup 11-1/2" ring gear single wheel axle 3.73 ratio Regular Cab
4x2 pickup 11-1/2" ring gear single wheel axle 3.42 ratio
4x4 pickup 11-1/2" ring gear dual wheel axle 3.42 ratio
4x2 pickup 11-1/2" ring gear dual wheel axle 4.10 ratio
4x2 pickup 11-1/2" ring gear single wheel axle 4.10 ratio Crew Cab
4x2 pickup 11-1/2" ring gear single wheel axle 3.73 ratio Mega Cab
4x4 pickup 11-3/4" ring gear (dual wheel axle) 4.10 ratio
4x4 chassis cab SRW 4.10 ratio
4x2 pickup 11-1/2" ring gear single wheel axle 3.73 ratio Crew Cab
4x4 pickup 11-1/2" ring gear single wheel axle 4.10 ratio
4x2 chassis cab SRW 3.42 ratio
4x2 pickup 11-1/2" ring gear dual wheel axle 3.42 ratio
4x2 pickup 11-1/2" ring gear single wheel axle 4.10 ratio Mega Cab
4x2 pickup 11-3/4" ring gear (dual wheel axle) 4.10 ratio
4x4 chassis cab DRW 4.10 ratio
4x2 chassis cab DRW 3.42 ratio
4x4 chassis cab SRW 3.73 ratio
4x4 pickup 11-1/2" ring gear dual wheel axle 4.10 ratio
4x2 pickup 11-1/2" ring gear dual wheel axle 3.73 ratio
4x4 chassis cab SRW 3.42 ratio
4x4 chassis cab DRW 3.73 ratio
4x4 chassis cab DRW 3.42 ratio
4x4 pickup 11-3/4" ring gear (dual wheel axle) 3.73 ratio
4x2 chassis cab DRW 3.73 ratio
4x4 pickup 11-1/2" ring gear single wheel axle 3.42 ratio
4x4 pickup 11-1/2" ring gear dual wheel axle 3.73 ratio
4x2 pickup 11-3/4" ring gear (dual wheel axle) 3.73 ratio
4x2 chassis cab SRW 4.10 ratio
4x4 pickup 11-1/2" ring gear single wheel axle 3.73 ratio
4x2 chassis cab DRW 4.10 ratio


Year:

2012 dodge 3500 Rear Axle




4x2 pickup DRW 3.42 ratio
4x2 chassis cab SRW 4.10 ratio
4x2 chassis cab DRW 3.42 ratio
4x4 chassis cab DRW 3.73 ratio
4x4 pickup SRW 3.42 ratio
4x2 chassis cab SRW 3.73 ratio
4x2 pickup SRW 4.10 ratio
4x4 pickup SRW 4.10 ratio
4x2 chassis cab DRW 4.10 ratio
4x4 pickup DRW 3.73 ratio
4x2 pickup SRW 3.42 ratio
4x4 pickup DRW 4.10 ratio
4x4 chassis cab DRW 4.10 ratio
4x4 pickup DRW 3.42 ratio
4x4 chassis cab DRW 3.42 ratio
4x2 chassis cab SRW 3.42 ratio
4x2 pickup DRW 3.73 ratio
4x4 chassis cab SRW 4.10 ratio
4x2 pickup SRW 3.73 ratio
4x4 chassis cab SRW 3.73 ratio
4x2 chassis cab DRW 3.73 ratio
4x4 pickup SRW 3.73 ratio
4x2 pickup DRW 4.10 ratio
4x4 chassis cab SRW 3.42 ratio


Year:

2011 dodge 3500 Rear Axle




4x4 pickup SRW 3.73 ratio
4x4 pickup DRW 3.42 ratio
4x2 pickup DRW 3.42 ratio
4x4 chassis cab SRW 3.73 ratio
4x4 pickup DRW 4.10 ratio
4x4 pickup DRW 3.73 ratio
4x2 pickup DRW 3.73 ratio
4x2 pickup SRW 4.10 ratio
4x4 pickup SRW 4.10 ratio
4x2 pickup SRW 3.42 ratio
4x2 chassis cab DRW 4.10 ratio
4x2 chassis cab DRW 3.42 ratio
4x2 pickup SRW 3.73 ratio
4x2 pickup DRW 4.10 ratio
4x4 chassis cab SRW 3.42 ratio
4x2 chassis cab SRW 4.10 ratio
4x4 chassis cab SRW 4.10 ratio
4x2 chassis cab SRW 3.42 ratio
4x2 chassis cab SRW 3.73 ratio
4x4 chassis cab DRW 4.10 ratio
4x4 pickup SRW 3.42 ratio
4x4 chassis cab DRW 3.73 ratio
4x2 chassis cab DRW 3.73 ratio
4x4 chassis cab DRW 3.42 ratio


Year:

2010 dodge 3500 Rear Axle




4x4 pickup DRW 3.42 ratio
4x2 pickup DRW 3.42 ratio
4x4 chassis cab (DRW) 4.10 ratio
4x4 pickup SRW 3.73 ratio
4x2 pickup SRW 3.73 ratio
4x4 pickup DRW 3.73 ratio
4x2 chassis cab (DRW) 3.42 ratio
4x2 pickup DRW 4.10 ratio
4x2 pickup SRW 4.10 ratio
4x4 pickup DRW 4.10 ratio
4x2 chassis cab (DRW) 4.10 ratio
4x2 chassis cab (DRW) 3.73 ratio
4x2 pickup SRW 3.42 ratio
4x2 pickup DRW 3.73 ratio
4x4 pickup SRW 4.10 ratio
4x4 pickup SRW 3.42 ratio
4x4 chassis cab (DRW) 3.42 ratio
4x4 chassis cab (DRW) 3.73 ratio


Year:

2009 dodge 3500 Rear Axle




4x2 pickup SRW 3.42 ratio
4x4 pickup SRW 3.42 ratio
4x2 pickup SRW 3.73 ratio
4x2 chassis cab DRW 3.73 ratio
4x4 pickup SRW 4.10 ratio
4x2 pickup DRW 3.42 ratio
4x4 chassis cab DRW 4.10 ratio
4x4 pickup DRW 3.73 ratio
4x4 pickup DRW 3.42 ratio
4x4 chassis cab DRW 3.42 ratio
4x2 chassis cab DRW 4.10 ratio
4x4 chassis cab SRW 3.42 ratio
4x4 chassis cab DRW 3.73 ratio
4x2 chassis cab SRW 3.42 ratio
4x2 pickup SRW 4.10 ratio
4x4 pickup SRW 3.73 ratio
4x4 chassis cab SRW 4.10 ratio
4x2 pickup DRW 3.73 ratio
4x2 chassis cab DRW 3.42 ratio
4x4 pickup DRW 4.10 ratio
4x2 chassis cab SRW 3.73 ratio
4x2 pickup DRW 4.10 ratio
4x4 chassis cab SRW 3.73 ratio
4x2 chassis cab SRW 4.10 ratio


Year:

2008 dodge 3500 Rear Axle




4x2 chassis cab SRW 3.73 ratio
4x2 pickup DRW 4.10 ratio
4x2 pickup SRW 4.10 ratio
4x4 pickup SRW 4.10 ratio
4x4 pickup SRW 3.73 ratio
4x4 pickup DRW 3.73 ratio
4x4 pickup DRW 4.10 ratio
4x2 pickup SRW 3.73 ratio
4x4 chassis cab DRW 3.73 ratio
4x2 pickup DRW 3.73 ratio
4x4 chassis cab SRW 3.73 ratio
4x4 pickup DRW 3.42 ratio
4x2 chassis cab DRW 4.10 ratio
4x2 pickup SRW 3.42 ratio
4x4 chassis cab SRW 4.10 ratio
4x4 pickup SRW 3.42 ratio
4x2 pickup DRW 3.42 ratio
4x2 chassis cab SRW 4.10 ratio
4x4 chassis cab DRW 4.10 ratio
4x2 chassis cab DRW 3.73 ratio


Year:

2007 dodge 3500 Rear Axle




4x4 chassis cab SRW 3.73 ratio
4x4 pickup DRW 4.10 ratio
4x2 chassis cab DRW 3.73 ratio
4x2 pickup DRW 4.10 ratio
4x2 pickup SRW 4.10 ratio
4x2 pickup SRW 3.73 ratio
4x4 chassis cab SRW 4.10 ratio
4x2 chassis cab DRW 4.10 ratio
4x2 chassis cab SRW 4.10 ratio
4x4 chassis cab DRW 4.10 ratio
4x4 pickup DRW 3.73 ratio
4x4 chassis cab DRW 3.73 ratio
4x2 pickup DRW 3.73 ratio
4x4 pickup SRW 4.10 ratio
4x2 chassis cab SRW 3.73 ratio
4x4 pickup SRW 3.73 ratio


Year:

2006 dodge 3500 Rear Axle




4x2 SRW 3.73 ratio
4x4 DRW 4.10 ratio
4x4 DRW 3.73 ratio
4x2 DRW 4.10 ratio
4x4 SRW 3.73 ratio
4x2 DRW 3.73 ratio
4x4 SRW 4.10 ratio
4x2 SRW 4.10 ratio


Year:

2005 dodge 3500 Rear Axle




4x2 DRW 3.73 ratio
4x4 SRW 4.10 ratio
4x4 SRW 3.73 ratio
4x2 SRW 4.10 ratio
4x2 SRW 3.73 ratio
4x4 DRW 3.73 ratio
4x2 DRW 4.10 ratio
4x4 DRW 4.10 ratio


Year:

2004 dodge 3500 Rear Axle




4x4 DRW 4.10 ratio
4x2 SRW 3.73 ratio
4x2 SRW 4.10 ratio
4x4 SRW 4.10 ratio
4x4 SRW 3.73 ratio
4x4 DRW 3.73 ratio
4x2 DRW 4.10 ratio
4x2 DRW 3.73 ratio


Year:

2003 dodge 3500 Rear Axle




4x2 SRW 3.73 ratio damper on pinion yoke
4x2 DRW 3.73 ratio w/o damper on pinion yoke
4x2 SRW 4.10 ratio damper on pinion yoke
4x2 SRW 4.10 ratio w/o damper on pinion yoke
4x4 DRW 4.10 ratio w/o damper on pinion yoke
4x2 DRW 3.73 ratio damper on pinion yoke
4x4 SRW 4.10 ratio w/o damper on pinion yoke
4x2 DRW 4.10 ratio w/o damper on pinion yoke
4x4 DRW 3.73 ratio w/o damper on pinion yoke
4x4 SRW 3.73 ratio damper on pinion yoke
4x4 SRW 4.10 ratio damper on pinion yoke
4x4 SRW 3.73 ratio w/o damper on pinion yoke
4x4 DRW 4.10 ratio damper on pinion yoke
4x2 SRW 3.73 ratio w/o damper on pinion yoke
4x4 DRW 3.73 ratio damper on pinion yoke
4x2 DRW 4.10 ratio damper on pinion yoke


Year:

2002 dodge 3500 Rear Axle




4x2 pickup 3.55 ratio
4x4 chassis cab 4.10 ratio
4x2 chassis cab 3.55 ratio
4x4 pickup 4.10 ratio
4x2 pickup 4.10 ratio
4x2 chassis cab 4.10 ratio
4x4 chassis cab 3.55 ratio
4x4 pickup 3.55 ratio


Year:

2001 dodge 3500 Rear Axle




4x4 chassis cab 3.55 ratio from 7/5/00 (disc brakes)
4x2 chassis cab 4.10 ratio thru 7/4/00 (drum brakes)
4x2 chassis cab 3.55 ratio from 7/5/00 (disc brakes)
4x2 pickup 4.10 ratio thru 7/4/00 (drum brakes)
4x4 chassis cab 4.10 ratio thru 7/4/00 (drum brakes)
4x2 pickup 4.10 ratio from 7/5/00 (disc brakes)
4x4 chassis cab 3.55 ratio thru 7/4/00 (drum brakes)
4x4 pickup 4.10 ratio thru 7/4/00 (drum brakes)
4x4 pickup 3.55 ratio thru 7/4/00 (drum brakes)
4x4 chassis cab 4.10 ratio from 7/5/00 (disc brakes)
4x2 chassis cab 3.55 ratio thru 7/4/00 (drum brakes)
4x4 pickup 3.55 ratio from 7/5/00 (disc brakes)
4x2 chassis cab 4.10 ratio from 7/5/00 (disc brakes)
4x2 pickup 3.55 ratio thru 7/4/00 (drum brakes)
4x2 pickup 3.55 ratio from 7/5/00 (disc brakes)
4x4 pickup 4.10 ratio from 7/5/00 (disc brakes)


Year:

2000 dodge 3500 Rear Axle




4x2 chassis cab 4.10 ratio
4x4 pickup 4.10 ratio
4x2 pickup 3.55 ratio
4x2 chassis cab 3.55 ratio
4x4 pickup 3.55 ratio
4x4 chassis cab 4.10 ratio
4x2 pickup 4.10 ratio
4x4 chassis cab 3.55 ratio


Year:

1999 dodge 3500 Rear Axle




4x4 pickup 3.54 ratio
4x4 chassis cab 4.10 ratio
4x2 chassis cab 4.10 ratio
4x4 pickup 4.10 ratio
4x2 chassis cab 3.54 ratio
4x2 pickup 3.54 ratio
4x4 chassis cab 3.54 ratio
4x2 pickup 4.10 ratio


Year:

1998 dodge 3500 Rear Axle




4x4 chassis cab 3.54 ratio
4x4 pickup 4.10 ratio
4x2 chassis cab 3.54 ratio
4x2 pickup 3.54 ratio
4x4 chassis cab 4.10 ratio
4x2 pickup 4.10 ratio
4x2 chassis cab 4.10 ratio
4x4 pickup 3.54 ratio


Year:

1997 dodge 3500 Rear Axle




4x4 pickup 3.54 ratio
4x2 chassis cab 4.10 ratio
4x4 chassis cab 4.10 ratio
4x4 chassis cab 3.54 ratio
4x4 pickup 4.10 ratio
4x2 pickup 3.54 ratio
4x2 chassis cab 3.54 ratio
4x2 pickup 4.10 ratio


Year:

1996 dodge 3500 Rear Axle




4x2 pickup 3.54 ratio
4x2 chassis cab 4.10 ratio
4x2 chassis cab 3.54 ratio
4x4 chassis cab 4.10 ratio
4x4 pickup 4.10 ratio
4x4 pickup 3.54 ratio
4x4 chassis cab 3.54 ratio
4x2 pickup 4.10 ratio


Year:

1995 dodge 3500 Rear Axle




4x4 pickup 4.10 ratio (ID 75254X)
4x2 pickup 4.10 ratio
4x4 pickup 3.54 ratio (ID 75253X)
4x2 chassis cab 3.54 ratio
4x2 pickup 3.54 ratio
4x2 chassis cab 4.10 ratio
4x4 chassis cab 4.10 ratio
4x4 chassis cab 3.54 ratio


Year:

1994 dodge 3500 Rear Axle




4x4 chassis cab from 9/23/93 3.54 ratio
4x4 pickup thru 9/23/93
4x4 pickup from 9/24/93 (staggered shocks) 3.54 ratio
4x2 chassis cab from 9/24/93 (staggered shocks) 3.54 ratio
4x4 pickup from 9/24/93 (staggered shocks) 4.10 ratio
4x2 pickup thru 9/23/93
4x4 chassis cab from 9/23/93 4.10 ratio
4x2 pickup from 9/24/93 (staggered shocks) 4.10 ratio
4x2 pickup from 9/24/93 (staggered shocks) 3.54 ratio
4x2 chassis cab from 9/24/93 (staggered shocks) 4.10 ratio
4x4 chassis cab thru 9/23/93
4x2 chassis cab thru 9/23/93