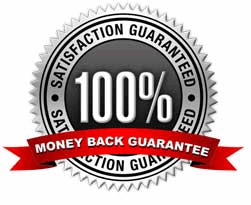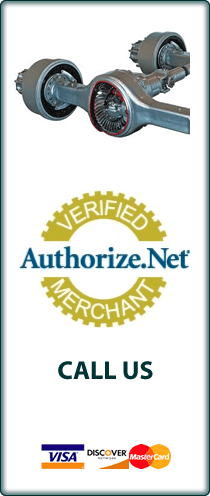 Start Your Part Search
Silverado 3500 Rear Axles
To receive a quote please select the appropriate year for your Chevy Silverado 3500.

Rebuilt Chevy Silverado 3500 Rear Axle Assemblies and Differentials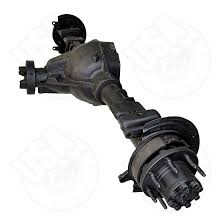 Welcome to RebuiltAxles.com! We have an inventory of Chevy Silverado 3500 Axle Assemblies that is hard beat! Our axles are assembled by hand in Houston, TX using some of the best parts available in the market today. When the best parts possible are being used in your axle, the best performance and longevity will follow. Some builders use the cheapest parts they can get to increase profits but that will happen with an axle purchased from us.
Before making the decision to purchase a Chevy 1-to rear axle make sure to do your research. The folks at RebuiltRearAxles.com are happy to help you in the process. The first step before you buy is making sure you need to replace the axle in your Chevy. Sometimes a failed brake caliper, slipped brake shoe or even low fluid can give you the impression the axle needs to be replaced when in fact it does not.
The Chevy Silverado 3500 truck came from the factory with a multiple of axle options which can be confusing for a first-time shopper. The Silverado 3500 frame comes in a cab and chassis design as well as a traditional pickup truck. Even though both Chevy trucks are dual rear wheel, the axles will not fit each other. The distance between the brake backing plates are different and the same goes for the spring pads. If you have the VIN number, we will be happy to decode it for you to help you make the right decision. Getting a matching axle ration is also important, especially if your truck is a 4-wheel drive.
Here is a more comprehensive list of the work done by our staff on each axle assembly:
• Inspections of each housing to ensure it is straight and free of cracks
• Replacement of all internal components to meet OEM specifications
• We replace all bearings, seals and gaskets with high-quality Timken products
• Proper alignment of the ring gear and pinion tooth contact pattern to meet OEM specifications to ensure a quiet ride and increase longevity
• 100% pinion preload test to meet proper specifications for the quickest ring gear and pinion break in.
chevy silverado 3500 Rear Axle
Some available Rear Axle options for the silverado 3500 are:

Year:

2014 chevy silverado 3500 Rear Axle




SRW 3.73 ratio (opt GT4)
DRW Chassis Cab (opt ZW9) wide track (opt GTY) 3.73 ratio (opt GT4)
DRW exc. Chassis Cab 3.73 ratio (opt GT4)
DRW Chassis Cab (opt ZW9) w/o wide track 4.10 ratio (opt GT5)
SRW 4.10 ratio (opt GT5)
DRW exc. Chassis Cab 4.10 ratio (opt GT5)
DRW Chassis Cab (opt ZW9) w/o wide track 3.73 ratio (opt GT4)
DRW Chassis Cab (opt ZW9) wide track (opt GTY) 4.10 ratio (opt GT5)


Year:

2013 chevy silverado 3500 Rear Axle




DRW chassis cab (opt ZW9) wide track (opt GTY) 3.73 ratio (opt GT4)
SRW 4.10 ratio (opt GT5)
DRW w/o chassis cab 3.73 ratio (opt GT4)
DRW chassis cab (opt ZW9) w/o wide track 3.73 ratio (opt GT4)
DRW chassis cab (opt ZW9) wide track (opt GTY) 4.10 ratio (opt GT5)
SRW 3.73 ratio (opt GT4)
DRW chassis cab (opt ZW9) w/o wide track 4.10 ratio (opt GT5)
DRW w/o chassis cab 4.10 ratio (opt GT5)


Year:

2012 chevy silverado 3500 Rear Axle




DRW w/o chassis cab 4.10 ratio (opt GT5)
DRW w/o chassis cab 3.73 ratio (opt GT4)
DRW chassis cab (opt ZW9) wide track (opt GTY) 4.10 ratio (opt GT5)
DRW chassis cab (opt ZW9) w/o wide track 3.73 ratio (opt GT4)
SRW 3.73 ratio (opt GT4)
DRW chassis cab (opt ZW9) w/o wide track 4.10 ratio (opt GT5)
SRW 4.10 ratio (opt GT5)
DRW chassis cab (opt ZW9) wide track (opt GTY) 3.73 ratio (opt GT4)


Year:

2011 chevy silverado 3500 Rear Axle




SRW 3.73 ratio (opt GT4)
SRW 4.10 ratio (opt GT5)
DRW chassis cab (opt ZW9) wide track (opt GTY) 3.73 ratio (opt GT4)
DRW chassis cab (opt ZW9) wide track (opt GTY) 4.10 ratio (opt GT5)
DRW chassis cab (opt ZW9) w/o wide track 3.73 ratio (opt GT4)
DRW w/o chassis cab 4.10 ratio (opt GT5)
DRW w/o chassis cab 3.73 ratio (opt GT4)
DRW chassis cab (opt ZW9) w/o wide track 4.10 ratio (opt GT5)


Year:

2010 chevy silverado 3500 Rear Axle




exc. chassis cab brake opt JH6 (SRW) 3.73 ratio (opt GT4)
exc. chassis cab brake opt JH6 (SRW) 4.10 ratio (opt GT5)
chassis cab (opt ZW9) w/o wide track 3.73 ratio (opt GT4)
chassis cab (opt ZW9) wide track (opt GTY) 4.10 ratio (opt GT5)
exc. chassis cab brake opt JH7 (DRW) 3.73 ratio (opt GT4)
chassis cab (opt ZW9) w/o wide track 4.10 ratio (opt GT5)
chassis cab (opt ZW9) wide track (opt GTY) 3.73 ratio (opt GT4)
exc. chassis cab brake opt JH7 (DRW) 4.10 ratio (opt GT5)


Year:

2009 chevy silverado 3500 Rear Axle




exc. chassis cab brake opt JH7 (DRW) 3.73 ratio (opt GT4)
chassis cab (opt ZW9) w/o wide track 4.10 ratio (opt GT5)
chassis cab (opt ZW9) wide track (opt GTY) 4.10 ratio (opt GT5)
exc. chassis cab brake opt JH6 (SRW) 3.73 ratio (opt GT4)
exc. chassis cab brake opt JH6 (SRW) 4.10 ratio (opt GT5)
chassis cab (opt ZW9) w/o wide track 3.73 ratio (opt GT4)
chassis cab (opt ZW9) wide track (opt GTY) 3.73 ratio (opt GT4)
exc. chassis cab brake opt JH7 (DRW) 4.10 ratio (opt GT5)


Year:

2008 chevy silverado 3500 Rear Axle




chassis cab (opt ZW9) w/o wide track 4.10 ratio (opt GT5)
chassis cab (opt ZW9) wide track (opt GTY) 3.73 ratio (opt GT4)
exc. chassis cab brake opt JH7 (DRW) 3.73 ratio (opt GT4)
chassis cab (opt ZW9) wide track (opt GTY) 4.10 ratio (opt GT5)
exc. chassis cab brake opt JH7 (DRW) 4.10 ratio (opt GT5)
exc. chassis cab brake opt JH6 (SRW) 3.73 ratio (opt GT4)
chassis cab (opt ZW9) w/o wide track 3.73 ratio (opt GT4)
exc. chassis cab brake opt JH6 (SRW) 4.10 ratio (opt GT5)


Year:

2007 chevy silverado 3500 Rear Axle




classic style (creased door skin) exc. chassis cab brake opt JH7 4.10 ratio (opt GT5)
new style (smooth door skin) exc. chassis cab brake opt JH7 3.73 ratio (opt GT4)
new style (smooth door skin) exc. chassis cab brake opt JH6 3.73 ratio (opt GT4)
classic style (creased door skin) exc. chassis cab brake opt JH6 4.10 ratio (opt GT5)
classic style (creased door skin) chassis cab (opt ZW9) w/o wide track 4.10 ratio (opt GT5)
new style (smooth door skin) exc. chassis cab brake opt JH7 4.10 ratio (opt GT5)
classic style (creased door skin) chassis cab (opt ZW9) wide track (opt GTY) 4.10 ratio (opt GT5)
classic style (creased door skin) chassis cab (opt ZW9) wide track (opt GTY) 3.73 ratio (opt GT4)
classic style (creased door skin) chassis cab (opt ZW9) w/o wide track 3.73 ratio (opt GT4)
classic style (creased door skin) exc. chassis cab brake opt JH7 3.73 ratio (opt GT4)
new style (smooth door skin) chassis cab (opt ZW9) wide track (opt GTY) 3.73 ratio (opt GT4)
classic style (creased door skin) exc. chassis cab brake opt JH6 3.73 ratio (opt GT4)
new style (smooth door skin) exc. chassis cab brake opt JH6 4.10 ratio (opt GT5)
new style (smooth door skin) chassis cab (opt ZW9) w/o wide track 4.10 ratio (opt GT5)
new style (smooth door skin) chassis cab (opt ZW9) wide track (opt GTY) 4.10 ratio (opt GT5)
new style (smooth door skin) chassis cab (opt ZW9) w/o wide track 3.73 ratio (opt GT4)


Year:

2006 chevy silverado 3500 Rear Axle




chassis cab (opt ZW9) w/o wide track 6 speed MT (opt ML6) 3.73 ratio (opt GT4)
chassis cab (opt ZW9) wide track (opt GTY) 6 speed MT (opt ML6) 4.10 ratio (opt GT5)
chassis cab (opt ZW9) wide track (opt GTY) 6 speed MT (opt ML6) 3.73 ratio (opt GT4)
exc. chassis cab brake opt JH7 w/o 6 speed MT 3.73 ratio (opt GT4)
chassis cab (opt ZW9) wide track (opt GTY) w/o 6 speed MT 4.10 ratio (opt GT5)
exc. chassis cab brake opt JH6 3.73 ratio (opt GT4)
chassis cab (opt ZW9) wide track (opt GTY) w/o 6 speed MT 3.73 ratio (opt GT4)
exc. chassis cab brake opt JH7 6 speed MT (opt ML6) 4.10 ratio (opt GT5)
exc. chassis cab brake opt JH7 6 speed MT (opt ML6) 3.73 ratio (opt GT4)
chassis cab (opt ZW9) w/o wide track 6 speed MT (opt ML6) 4.10 ratio (opt GT5)
exc. chassis cab brake opt JH7 w/o 6 speed MT 4.10 ratio (opt GT5)
chassis cab (opt ZW9) w/o wide track w/o 6 speed MT 3.73 ratio (opt GT4)
exc. chassis cab brake opt JH6 4.10 ratio (opt GT5)
chassis cab (opt ZW9) w/o wide track w/o 6 speed MT 4.10 ratio (opt GT5)


Year:

2005 chevy silverado 3500 Rear Axle




exc. chassis cab brake opt JH7 6 speed MT (opt ML6) 3.73 ratio (opt GT4)
chassis cab (opt ZW9) w/o wide track 6 speed MT (opt ML6) 3.73 ratio (opt GT4)
exc. chassis cab brake opt JH7 6 speed MT (opt ML6) 4.10 ratio (opt GT5)
exc. chassis cab brake opt JH7 w/o 6 speed MT 3.73 ratio (opt GT4)
exc. chassis cab brake opt JH6 9900 GVW (opt SRW) 3.73 ratio (opt GT4)
chassis cab (opt ZW9) w/o wide track 6 speed MT (opt ML6) 4.10 ratio (opt GT5)
exc. chassis cab brake opt JH6 w/o 9900 GVW 3.73 ratio (opt GT4)
exc. chassis cab brake opt JH7 w/o 6 speed MT 4.10 ratio (opt GT5)
chassis cab (opt ZW9) wide track (opt GTY) 6 speed MT (opt ML6) 4.10 ratio (opt GT5)
chassis cab (opt ZW9) w/o wide track w/o 6 speed MT 4.10 ratio (opt GT5)
chassis cab (opt ZW9) w/o wide track w/o 6 speed MT 3.73 ratio (opt GT4)
chassis cab (opt ZW9) wide track (opt GTY) w/o 6 speed MT 3.73 ratio (opt GT4)
exc. chassis cab brake opt JH6 9900 GVW (opt SRW) 4.10 ratio (opt GT5)
chassis cab (opt ZW9) wide track (opt GTY) 6 speed MT (opt ML6) 3.73 ratio (opt GT4)
exc. chassis cab brake opt JH6 w/o 9900 GVW 4.10 ratio (opt GT5)
chassis cab (opt ZW9) wide track (opt GTY) w/o 6 speed MT 4.10 ratio (opt GT5)


Year:

2004 chevy silverado 3500 Rear Axle




chassis cab (opt ZW9) wide track (opt GTY) w/o 6 speed MT 3.73 ratio (opt GT4)
chassis cab (opt ZW9) wide track (opt GTY) 6 speed MT (opt ML6) 3.73 ratio (opt GT4)
exc. chassis cab brake opt JH6 9900 GVW (opt SRW) 4.10 ratio (opt GT5)
exc. chassis cab brake opt JH6 w/o 9900 GVW 3.73 ratio (opt GT4)
exc. chassis cab brake opt JH7 6 speed MT (opt ML6) 4.10 ratio (opt GT5)
exc. chassis cab brake opt JH7 w/o 6 speed MT 4.10 ratio (opt GT5)
exc. chassis cab brake opt JH6 9900 GVW (opt SRW) 3.73 ratio (opt GT4)
chassis cab (opt ZW9) w/o wide track 6 speed MT (opt ML6) 4.10 ratio (opt GT5)
chassis cab (opt ZW9) w/o wide track w/o 6 speed MT 4.10 ratio (opt GT5)
exc. chassis cab brake opt JH6 w/o 9900 GVW 4.10 ratio (opt GT5)
exc. chassis cab brake opt JH7 w/o 6 speed MT 3.73 ratio (opt GT4)
exc. chassis cab brake opt JH7 6 speed MT (opt ML6) 3.73 ratio (opt GT4)
chassis cab (opt ZW9) w/o wide track 6 speed MT (opt ML6) 3.73 ratio (opt GT4)
chassis cab (opt ZW9) w/o wide track w/o 6 speed MT 3.73 ratio (opt GT4)
chassis cab (opt ZW9) wide track (opt GTY) 6 speed MT (opt ML6) 4.10 ratio (opt GT5)
chassis cab (opt ZW9) wide track (opt GTY) w/o 6 speed MT 4.10 ratio (opt GT5)


Year:

2003 chevy silverado 3500 Rear Axle




chassis cab (opt ZW9) w/o wide track w/o 6 speed MT 4.10 ratio (opt GT5)
exc. chassis cab w/o 6 speed MT 3.73 ratio (opt GT4)
chassis cab (opt ZW9) wide track (opt GTY) 6 speed MT (opt ML6) 4.10 ratio (opt GT5)
chassis cab (opt ZW9) wide track (opt GTY) w/o 6 speed MT 4.10 ratio (opt GT5)
exc. chassis cab w/o 6 speed MT 4.10 ratio (opt GT5)
chassis cab (opt ZW9) wide track (opt GTY) 6 speed MT (opt ML6) 3.73 ratio (opt GT4)
chassis cab (opt ZW9) wide track (opt GTY) w/o 6 speed MT 3.73 ratio (opt GT4)
exc. chassis cab 6 speed MT (opt ML6) 3.73 ratio (opt GT4)
exc. chassis cab 6 speed MT (opt ML6) 4.10 ratio (opt GT5)
chassis cab (opt ZW9) w/o wide track 6 speed MT (opt ML6) 3.73 ratio (opt GT4)
chassis cab (opt ZW9) w/o wide track 6 speed MT (opt ML6) 4.10 ratio (opt GT5)
chassis cab (opt ZW9) w/o wide track w/o 6 speed MT 3.73 ratio (opt GT4)


Year:

2002 chevy silverado 3500 Rear Axle




chassis cab (opt ZW9) w/o wide track 6 speed MT (opt ML6) 3.73 ratio (opt GT4)
chassis cab (opt ZW9) wide track (opt GTY) w/o 6 speed MT 4.10 ratio (opt GT5)
exc. chassis cab 6 speed MT (opt ML6) 3.73 ratio (opt GT4)
exc. chassis cab w/o 6 speed MT 4.10 ratio (opt GT5)
exc. chassis cab 6 speed MT (opt ML6) 4.10 ratio (opt GT5)
chassis cab (opt ZW9) wide track (opt GTY) w/o 6 speed MT 3.73 ratio (opt GT4)
exc. chassis cab w/o 6 speed MT 3.73 ratio (opt GT4)
chassis cab (opt ZW9) wide track (opt GTY) 6 speed MT (opt ML6) 4.10 ratio (opt GT5)
chassis cab (opt ZW9) w/o wide track w/o 6 speed MT 3.73 ratio (opt GT4)
chassis cab (opt ZW9) w/o wide track 6 speed MT (opt ML6) 4.10 ratio (opt GT5)
chassis cab (opt ZW9) w/o wide track w/o 6 speed MT 4.10 ratio (opt GT5)
chassis cab (opt ZW9) wide track (opt GTY) 6 speed MT (opt ML6) 3.73 ratio (opt GT4)


Year:

2001 chevy silverado 3500 Rear Axle




chassis cab (opt ZW9) w/o wide track w/o 6 speed MT 3.73 ratio (opt GT4)
exc. chassis cab 6 speed MT (opt ML6) 3.73 ratio (opt GT4)
exc. chassis cab 6 speed MT (opt ML6) 4.10 ratio (opt GT5)
chassis cab (opt ZW9) w/o wide track 6 speed MT (opt ML6) 3.73 ratio (opt GT4)
chassis cab (opt ZW9) wide track (opt GTY) w/o 6 speed MT 3.73 ratio (opt GT4)
chassis cab (opt ZW9) wide track (opt GTY) 6 speed MT (opt ML6) 4.10 ratio (opt GT5)
chassis cab (opt ZW9) wide track (opt GTY) w/o 6 speed MT 4.10 ratio (opt GT5)
exc. chassis cab w/o 6 speed MT 4.10 ratio (opt GT5)
chassis cab (opt ZW9) w/o wide track 6 speed MT (opt ML6) 4.10 ratio (opt GT5)
exc. chassis cab w/o 6 speed MT 3.73 ratio (opt GT4)
chassis cab (opt ZW9) w/o wide track w/o 6 speed MT 4.10 ratio (opt GT5)
chassis cab (opt ZW9) wide track (opt GTY) 6 speed MT (opt ML6) 3.73 ratio (opt GT4)